Chinese international shopping websites can be sorted by whether they sell products or offer services. The former is the traditional business model and is more widely adopted by Chinese merchants while the latter is getting more and more popular these years.
Type 1: Sites = Suppliers
Sites offering products to customers with their own warehouses are the most common in terms of quantity. Such sites have their own product sourcing teams, product management teams, pre-sales teams and after-sales teams and marketing teams and handle orders by their internal staff instead of manufacturers or suppliers cooperated with them.
Generally, this type of stores focuses on a rather limited number of product categories. For instance, some mainly sell fashion and accessories, some offer electronics while some others may be famous for toys, home and garden supplies, car parts and accessories, lighting supplies, luggage and bags, jewelry and watches or any other field(s). These professional stores may also carry some minor categories other than their major ones. For instance, as a store well-known for women's fashion, Lightinthebox.com also sells a variety of electronic gadgets like tablet PCs & accessories, cell phones & accessories or car electronics. Here is a short list of the most popular Chinese online shops that fall into this type:
…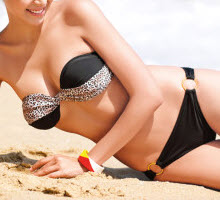 At the same time, there are a small number of Chinese shopping malls that cover a broad range of categories. Anyway, the really strong ones of this type are very rare in the Chinese cross-border trade arena. So far I personally only know Dinodirect.com is doing a good job in this area. The site have several warehouses around the world and the major one is based in Shenzhen, China. Let's just take a look at what they are offering: men's clothing, women's clothing, tablet PCs, Android phones, flashlights, handheld game consoles, OBD2 & diagnostic tools, iPhone accessories, baby, cameras & camcorders, car & motorcycle accessories, computers & networking, cool gadgets, security & surveillance, electronics, gifts & holiday supplies, health & beauty, home & garden, jewelry & watches, novelties, office supplies, sporting goods, toys & hobbies, video games and books.
Type 2: Sites = Service Providers
The other type of Chinese e-commerce websites offer service for sellers and buyers and do not sell products themselves. These sites can be categorized into two sub-categories: one offers information service and the other offers transaction service. Anyway, they have one thing in common: they are not responsible for quality check, shipping, exchanging, returning or any other product-related services. These sites make money from charging membership fees or transaction-based commissions. Usually, they only charge money on sellers while some may also require buyers to pay membership fees, especially for some VIP membership programs.
1) Sites = Information/Directory Service Providers
The information service providing sites list products and/or suppliers so that buyers can search the products or suppliers they are looking for. Typical examples are Alibaba.com and Globalsources.com. Generally, such sites serve big wholesalers and buyers. That is, their major business target is wholesale trading in big volume. The majority of products listed there require a MOQ (minimum order quantity) of 100 pieces per order/item or more.
2) Sites = Transaction Service Providers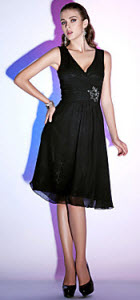 The transaction service providers are quite different. Unlike the information service providers, their target customers are small and medium-sized businesses. They usually do not charge fees on common members but reduce money from the payment made for each single order by a certain percentage. They call it "commission". That is, sellers can post or showcase products and create stores there for free, but once they have made a successful deal, they need to share the margin with the site as a return for their service. In addition to providing website space and shopping system, these sites also offer payment protection service. When a buyer and a seller reach an agreement on a transaction, the buyer sends the payment to the account of the site first. Then, after the site confirm that the item has been signed by the buyer and no dispute is occurred, they release the payment to the seller. When a dispute happens, the site would hold the money until the problem is solved. When you choose to trade with Chinese sellers at this type of sites, you need to read their service agreements carefully first. In particular, you should make clear how their dispute system works in case you encounter an unhappy shopping experience there. Also, it is important to keep all relevant evidence in order to win your support from the site's ruling.
Generally, the China-based wholesale trading sites that offer transaction service are more likely to be complaint against or rated negatively by customers. When you are aware of how they run their business, you may find this phenomenon happens only naturally. You know, the sellers doing business at such sites vary significantly in certifications and service standards and their products can be very different in terms of quality levels. Many unhappy buyers throw all their anger at the site instead of the specific sellers as a result these sites have lots of bad reviews online. Just try searching by terms like "Aliexpress scam", "DHgate complaints", "Tradetang scammer" or "madeinchina rip offs" in Google. You will get tons of related results. I guess this can well prove what I am saying here is true.
From my personal perspective, buyers have good reasons to blame the transaction websites like Aliexpress as it is their responsibility to select premium suppliers and allow them to do business there. Likewise, these sites should be strict enough to crash down on those lower-quality sellers or products in order to create a better shopping environment. If their sellers are often complaint against, the sites deserve the bad names, don't you think so?
The most famous Chinese wholesale trading platforms are as follows:
In particular, the first two sites listed above are much more powerful and thus better known to the world.
To find out Chinese store that offer the categories you are interested in, you can visit our page of China Online Stores, where the most popular names are listed neatly by category.
Leave a Reply