Looking for nice graduation prom dresses at discounted prices? Then the 2013 graduation prom dresses on sale may deserve a look. As a popular name on the global fashion trading market, Milanoo.com carries a huge selection of gorgeous graduation dresses that will make you the focus of attention at the important spot of your life. This time, only a small collection with select items is included for the promotion with an extra 20% off each item.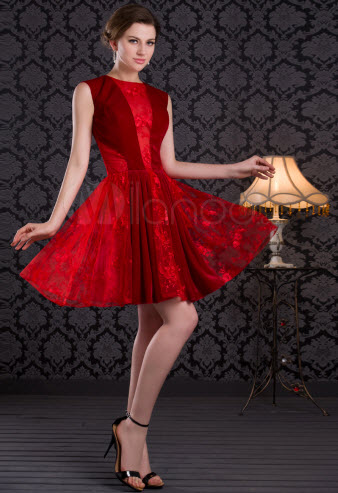 The prices you see at the promotional page are already reduced by the discount. The offer is ending on June 4, 2013. If you find a dress of your dream that, you may need to hurry up. Actually you already have little time to prepare for the graduation celebrations and even if you don't care much about the discount, you must buy a prom dress for the graduation event as early as you can. Otherwise you may end up having nothing proper to wear to attend the graduation parties.
Let's make sure whether the processing time and the shipping time for each graduation dress on sale at Milanoo.com will be a problem for a late arrival or not first. Generally, a custom-made prom dress offered by the store requires a 28-day processing time (including order verification, product manufacturing, quality check and packing) and 1-3-day shipping time.
Then let's compare the prices of the discounted 2013 graduation prom dresses offered by Milanoo.com to those offered by a few other well-known Chinese stores:
It seems hard to see any big pricing differences among the China-based sites in the product line of graduation dresses, especially when other factors are counted in, e.g. quality standards. Comparatively, Lightinthebox.com and Milanoo.com are more dependable in terms of quality as they have their own factories for manufacturing the special occasion dresses they list online for the international market. Besides, you also need to pay attention to the shipping costs they offer for the dresses when you calculate the total cost for ordering a graduation prom dress online from a Chinese supplier. The good thing is, they all make these details clearly indicated on the product pages. Or, you can choose to live chat with their service people to confirm on every detail that concerns you.
For more information about the best graduation dresses for summer 2013, please read here.


View more 2013 Graduation Prom Dresses on sale at Milanoo.com >>
Leave a Reply