Compared with the Lightinthebox Mother's Day 2012 sale that offers discounts as high as 80% off plus an extra coupon code, the up-to-11%-off discount for the Focalprice Mother's Day 2012 deals may seem not so attractive. However, when you take a closer look at the promotion launched by Focalprice.com, you will agree that the discounts are really deep – most of the original prices of the on-sale products are less than $10. In addition, every item there (discounted or regular) is available for free shipping to any destination around the world.
Unlike Lightinthebox, Focalprice does not select a vast array of products for a single promotional activity. This does not necessarily mean that the inventory of the shop is limited in quantity or variety. According to my research, this is simply how the company launches sales: limited products, limited discounts for a limited-time only. To be fair, most of the prices they set are already the lowest on the market, especially when you compare them with their competitors like Priceangels.com.
Their Mother's Day 2012 sale contains deals on products under 5 categories, including jewelry, SPA gifts, watches, home & garden and photo frames. Here are some of the top deals from the promotion:


White 18K RGP Alloy Ring with Red Swarovski Element Diamond
Original price: $3.43
Now: $3.19
See details now >>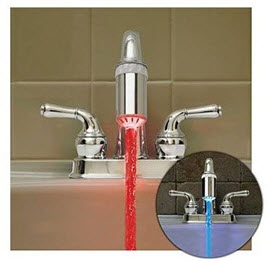 Temperature Controlled Color Changing LED Faucet Light
Original price: $5.41
Now: $4.9
See details now >>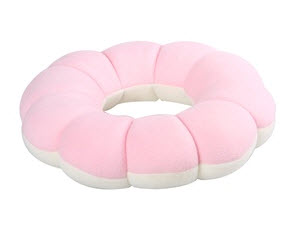 Cute Doughnut Shaped Versatile Neck & Body Pillow
Original price: $6.55
Now: $6.29
See details now >>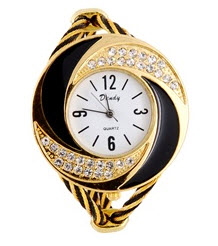 Bracelet Analog Watch with Crystal Decorations
Original price: $4.39
Now: $4.2
See details now >>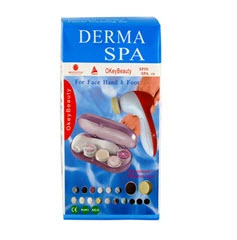 4-in-1 Facial Skin Care & Body Massager Set
Original price: $7.72
Now: $6.99
See details now >>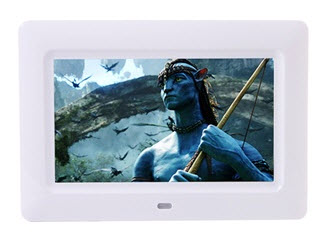 7-inch Multimedia Digital Photo Frame with US Plug Charger
Original price: $41.75
Now: $36.99
See details now >>
For more Mother's Day deals at Focalprice.com, please click here >>
About Focalprice.com
Based on my knowledge, Focalprice.com is one of the best online destinations to shop for "small stuff", from cell phones to tablet PCs, electronic accessories, jewelry, watches and lots more. Although the site also offers apparel and accessories, I personally believe that Lightinthebox.com, Milanoo.com or Dinodirect.com is better than the site in this field so I seldom recommend it to my readers who want to buy clothing or fashion accessories from China. Anyway, I do share some beautiful pieces of fashion products offered by the website occasionally.
At the same time, I always mentioned that for consumer electronics, Focalprice is particularly worth checking out. At least the prices they offer are unbeatable. Plus, they are definitely a more professional supplier of electronic gadgets. You know, before their boss created this site, he had made a lot of money by selling all kinds of electronics at eBay.
Both of their office and warehouse are located in Shenzhen, the manufacturing centre of made-in-China consumer electronics including cell phones & accessories, DVD players, tablet PCs, laptops & accessories and much more. Most products in their inventory come from suppliers at Huaqiangbei, who have built long-term business relationship with the company and usually offer them the best wholesale prices. That is why Focalprice is able to give customers around the world such competitive prices. If you want to get best bargains or deals on Chinese branded gadgets, do check out the site along with other popular online electronic shops such as Tmart.com, Lightake.com or Bestofferbuy.com.
For more information about Focalprice.com, please read the post: http://www.danviews.com/focalprice-review-from-ebay-big-seller-to-electronic-gadget-shopping-site/
Leave a Reply