Currently Focalprice.com is hosting a promotion for a selection of RC toys, figure toys, Robot building blocks and other popular toys for both kids and adults. It seems toys on sale there mainly fit boys or men – my own little boy loves RC toys, vehicle toys, robot toys and the like very much while the baby girls around us seem no interest in what he likes at all.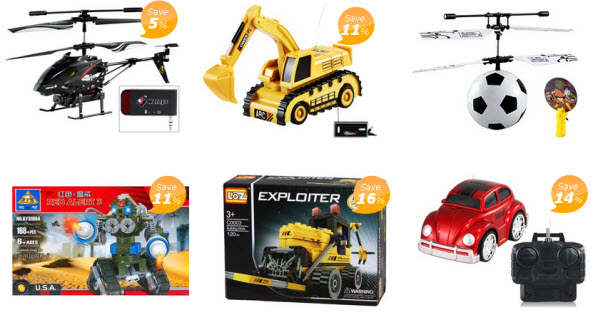 The Focalprice sale on RC toys and other toys offer discounts as high as 19% off. From the collection you can find RC helicopters, RC Avatar fighter helicopters, Mini Beetle shaped RC cars, movable Lara toy figures, break protection RC infrared sensing football with LED, tank model electric assembly kits and more. Though the toys on sale are not wide in range, they are all classic and popular on the market. The after-discount prices for the toys are quite attractive compared to those for similar or the same items available at other Chinese stores. For instance, the following RC intelligent voice robot dog is priced at $23.99 plus free shipping at Focalprice.com during the promotional period while it is $30.60 at Dealextreme.com, another famous Chinese store of cool gadgets.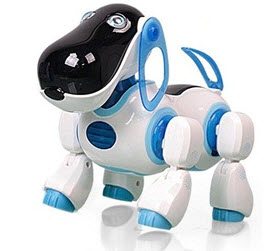 Led by the young elite Peiliang Chen, Focalprice.com has been strengthening the world's confidence and trust in them. I myself am paying close attention to this international online gadget shop after I got to know how it had been developing. I have to confess that their boss is another good reason why I place my trust in them so firmly. For the detailed stores about Focalprice.com, you can read my old post FocalPrice Review: from eBay Big Seller to Electronic Gadget Shopping Site.
For anyone who has doubts on the credibility of Focalprice.com, you are particularly encouraged to read the post. I didn't try to convince you that Focalprice.com is a legitimate company just by advertising their products or services or exaggerating their strong points. Instead, you will be able to identify whether Focalprice is a scam or a reliable Chinese supplier from the stories stated based on facts. As always, I insist that security is the first and foremost important thing when you trade with any international shopping sites. Especially if it is your first time shopping with the site, you should really spend time in doing research on the nature, credibility, rating of the store. You will find it totally worth the time and energy. Besides the information I've posted here at my site about Focalprice.com, you can also read more real customer reviews spread among the widely used forums of social networking sites like Facebook.com.
Leave a Reply