Two Classic Styles of DavisMicro Cell Phones
It can be concluded that easy-to-use and multi-functional are the two main features of DavisMicro cell phones as a whole. Besides, DavisMicro obviously takes advantage of its reasonable wholesale price and kind service, winning more and more cell phone buyers and its market share in the sphere of China wholesale cell phones is getting bigger and bigger.
For youngsters, their permanent pursuit for cell phone is more than a cell phone—what they want is high speed, strong functions, abundant entertainments, slim shape and so on. This segment of users may be impressed deeply by the following two kinds of new cell phones now available on DavisMicro.com.
WiFi Cell Phones
WiFi is a wireless technology that can provide high speed network connectivity. Compared with the Bluetooth technology, WiFi covers larger regions and provides higher speed of connectivity. Therefore, nowadays WiFi cell phones become the new trend in the mobile communication field. Within the areas WIFI covers,users can surf the internet quickly, answer or dial the phone at anytime and anywhere, with no worry about the slow speed or high communication costs. Take the I9 3GS WiFi cell phone as an example: this WiFi functioned cell phone's quad band is GSM850/900/1800/1900MHZ so it is available in the regions where these four frequencies are supported.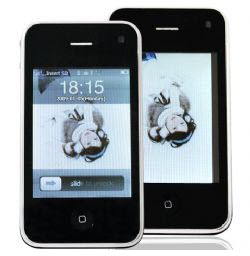 Most WiFi cell phone users may know that in addition to their support for WiFi function, this kind of mobile phones also provide more functions, like FM radio, MP3/MP4 player, Bluetooth function, GPRS & WAP connectivity. Though it is not a smart phone, it enjoys very high recognition among cell phone users. In terms of pricing, most of WiFi cell phones are for not more than 100 dollars. Moreover, you can get lower prices through buying more pieces for a single order—that is, to buy wholesale cell phones. See WiFi Cell Phones on DavisMicro>>
Smart Phones
A smart phone or smartphone is also a dominating trend in the mobile phone scope in recent years. A smart phone normally owns a built-in office operation system that supports reading or editing functions by Word, Excel and Powerpoint. To be simple, a smart phone is a phone empowered with the functions of a personal digital assistant. Furthermore, it supports WiFi, Bluetooth, FM radio, GPS, Windows media player, Windows live search and so on. For example, with the following smart phone available on DavisMicro, you can download and use Skype to connect and talk with people, or call another user of Skype for free anywhere around the world. Likewise, for this smartphone, you can buy more pieces in one order for a lower wholesale price. See Smartphones on DavisMicro >>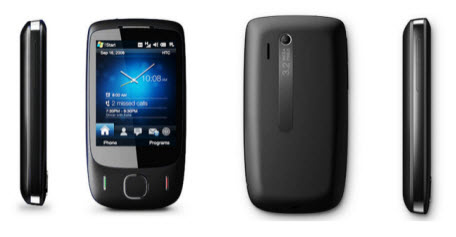 Thanks to the development of technology, now we can admire and own these high-tech products and get surprised by the convenience and pleasure they will deliver to us.
Of course, these two types of cell phones are just a tiny part of the vast array of DavisMicro cell phones. If you want to view other cell phones offered by DavisMicro, you can take a look at their Cell Phones category.
Leave a Reply