Compared with finished bridesmaid dresses, custom-made bridesmaid dresses are more favored as they can fit bridesmaids of different sizes better and provide much more options for brides-to-be to style their maids of honor. However, it's generally not so affordable to get even one bridesmaid dress custom-made in your local wedding apparel stores, not to mention the whole series of bridesmaid dresses for the group of bridesmaids. After all, chances are you won't have only one or two bridesmaids attending your wedding, right?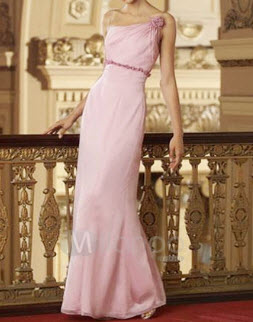 Image Courtesy of Milanoo.com
On the other hand, bridesmaid dresses offered by some China-based online shopping websites feature a wide range of style alternatives, super cheap prices, modest quality and professional custom-made services. Besides, the time needed for their dressmakers are as short as 7 days only though most custom-made bridesmaid dresses suppliers may require 15-20 days to tailor the dress you order. If you are not a hurry shopper looking for cheap bridesmaid dresses, the handling time won't be a problem at all. Shipping fees and delivery time may be two big concerns for international buyers. But for the majority of Chinese bridesmaid dresses online shops, these issues are not a big deal either. Based on our research, many bridesmaid dresses wholesalers offer deep discounts on shipping fees, usually about 50% off, and some of them even offer free shipping to most destinations around the world.
Most probably, every detail a buyer may concern about shopping bridesmaid dresses from China's web shops is clearly indicated on each product description page, including color options, size options, shipping methods and fees, payment methods, tailor time and delivery time and more. So you don't have to worry about anything indeed. Just look closer into the website, find the dress you adore and then look into every detail there. Only when you get all your questions solved and are confident enough to trade with the online stores, should you place the order.
There are two more reminders for those who are interested in buying tailor-made bridesmaid dresses online from a far away country like China. First, make sure to search reviews and feedback the buyers have left on the internet for their past shopping experiences with the websites you are interested. In particular, comments on the type of items you want will be extremely helpful for you to make the decision. Also, you may find some product reviews right there on the supplying website, usually included in the item description page. Though some reviews may be fake, created by the company itself, most are truly honest and dependable. Second, always check if any coupon codes or promo codes are available before you order. A great number of Chinese bridesmaid dresses companies launch coupon codes quite frequently and such information can be easily found on the internet simply by searching the related keywords. It's a good way to save your cost so never ignore it.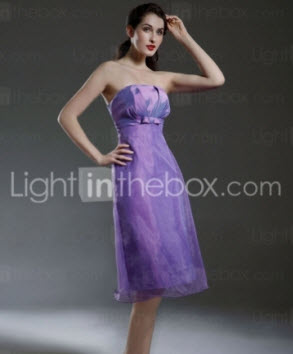 Image Courtesy of Lightinthebox.com
Now you understand why more and more international buyers choose to shop cheap bridesmaid dresses direct from China? If you want more specific guides and hope to learn more details about certain Chinese bridesmaid dresses supplying websites, you can read below our series of shopping guides to custom-made bridesmaid dresses offered by different China-based e-commerce companies.
Tag: Lightinthebox Bridesmaid Dresses
4 Responses to "Custom-made Bridesmaid Dresses Shopping Guide"
Leave a Reply