When it comes to custom-made bridesmaid dresses, Lightinthebox.com is definitely a widely recognized expert in this field. Years ago, when Lightinthebox started to sell fashion products especially wedding apparel, it was hard to image that a bride-to-be in the United States can have all the bridesmaid dresses for her maids-of-honor custom-made by a dressmaker far away in China. But Lightinthebox makes it truly happen.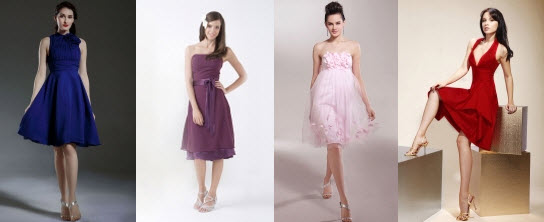 Images Courtesy of Lightinthebox.com
Today, more and more Chinese online stores provide custom-made services on all kinds of dresses, including wedding dresses, bridesmaid dresses, evening dresses, prom dresses and a lot more. At the same time, as the initiator who officially introduces this service to the China wholesale market, Lightinthebox has become the outstanding leader in providing cheap custom-made bridesmaid dresses to global buyers. Then, what exactly makes its business of custom-made bridesmaid dress so successful? To find the answer, we did a rather complete research.
The Quality
Obviously, superior quality is the key factor that helps Lightinthebox's quality custom-made bridesmaid dresses stand out and establish its name in the world. Whether from the reviews left by its customers or from the discussions on some communities outside of Lightinthebox, we found that the majority of the reviews and feedback are positive, highlighting the cost-effective quality that its custom-made bridesmaid dresses feature. It's true that some complaints also exist, mostly about the slight difference between the actual product and its image. From my point of view, it is easy to understand—sometimes even display may cause color difference, right?
The Handling & Delivery Time
Of course, quality is not the only contributor to the popularity of the wholesale bridesmaid dresses offered by the online store. Efficient handling and delivery is another big power of Lightinthebox. For the tailoring service, a big move has been taken by Lightinthebox to reduce the time required. From July 1, 2010, the handling time (tailoring period) for a wedding dress or a bridesmaid dress has been cut to 13-15 working days from 19-28 working days. Also, if you need a hurry order, just pay extra $39.99, and then Lightinthebox will have your dress tailored within 5-7 working days only with its special fast track service. After the dress is finished, it will arrive at your door within 3-5 working days by expedited delivery or 6-8 working days by standard delivery. On average, a bridesmaid dress costs between $20 and $28 depending on the type of delivery, the weight of the package and the distance of the destination.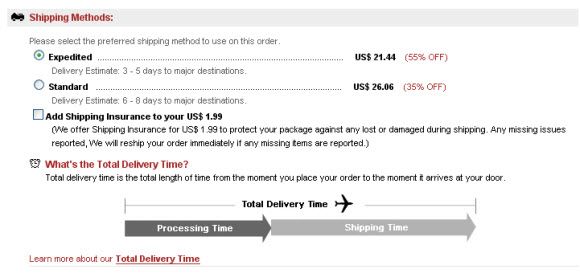 The Customer Service
And finally, as a world renowned Chinese shopping spot, Lightinthebox features great pre-sale and after-sale services on a 24/7 base. Should you have any problem with your shopping there, just contact their professional customer service team and in ordinary cases your problem will be solved within 24 hours.
Other small tips for shopping custom bridesmaid dresses on Lightinthebox:
1. If the standard size available on the product detail page does not fit your bridesmaid, tick off the box "Custom Size", then you will see a pop-up area for you to input the sizes for bust, waist, hips and hollow to hem.
2. Always check Lightinthebox Coupon Codes to see if any coupon can be used before you place an order.
Tag: Lightinthebox Bridesmaid Dresses
3 Responses to "High Quality Custom-made Bridesmaid Dresses on LightInTheBox"
Custom-made Bridesmaid Dresses Shopping Guide Says:
July 18th, 2010 at 8:43 pm

[…] High Quality Custom-made Bridesmaid Dresses on LightInTheBox […]

Cheap Priced Custom-made Bridesmaid Dresses on Milanoo Says:
October 6th, 2011 at 2:42 am

[…] High Quality Custom-made Bridesmaid Dresses on LightInTheBox […]

Custom-made Bridesmaid Dresses with Flexible Discounts on Vankle Says:
October 7th, 2011 at 4:26 am

[…] High Quality Custom-made Bridesmaid Dresses on LightInTheBox […]
Leave a Reply