On the Chinese online global trade market, the Christmas shopping season generally lasts from early September to late December of the year. From the official blogs or Weibo (the most famous Chinese microblog tool, something like Twitter), I learnt that some popular Chinese wholeasale shopping websites have started their Christmas sales right from the beginning of September, with promotions targeting Christmas 2012 launched one after another.
If you are a merchant looking for Christmas supplies at great discounts from China for your inventory, it is the appropriate time to take action now. Although the deepest discounts are usually offered before and after Christmas, you can't afford to miss out the precious opportunity to make huge profits by working as an early bird. You know, when you sell something other stores do not offer, you may win more customers, and what's more important, you can set the prices with margins as high as possible!

Ad by Aliexpress.com
Anyway, I personally don't encourage you to take all deals at the early stage of the Christmas sale season. As I mentioned just now, better discounts are coming up. I would suggest you choose the products that are hot-selling at the present and are priced already with good discounts. For instance, clothing, shoes, bags, bedding sets, faucets and a lot more fashion & accessories as well as home & garden merchandise are in high-demand anytime. Such goods are not just for Christmas, but for everyday use. Thanks to the Christmas 2012 shopping season, now they are offered at slashed-down prices!
When it comes to wholesale shopping from China, safety is always the top priority. It is extremely important to choose stores that are reliable, offering quality products and providing satisfactory customer service. But how should we evaluate the credibility of a store we never trade with before? Research, research and research! You will find that the great effort in finding a trustworthy store is totally worth when you spot a wonderful supplier to do business with, which may mean you will source high quality products at lowest prices and gain huge profits.
To confirm that nature of a Chinese online shop, you can follow the basic rules as I suggest below:
Investigate the basic information of the store, from company registration license, year of establishment, authoritative certificates, website Alex ranking, background of the founder(s) to office locations or the like;
Check clearly whether they provide safe payment options like credit card or Paypal. I won't recommend stores that only accept highly risky payment methods such as Western Union or bank transfer.
Search customer reviews as well as third-party professional reviews and read them as many as possible. From the reviews you can learn a lot of details about the company, which will help you make the decision on whether the store is worth giving a try or not.

Ad by Milanoo.com
Seeing that the research work can be really time-consuming, I will list some of the best-rated Chinese online suppliers for the Christmas 2012 wholesale shopping below for your reference.
Lightinthebox.com: Weddings & Events, Fashion & Accessories, Home & Garden, Beauty, Electronics and more. They are best known for wedding dresses, bridesmaid dresses, wedding favors and all kinds of other formal dresses that fit various special occasions, e.g. evening dresses, prom dresses, cocktail dresses, homecoming dresses, etc.
Aliexpress.com: Clothing & Accessories, Electronics & Accessories, Toys & Hobbies, Home & Garden, Baby & Kids, Jewelry & Watches and lots more. The store has everything! Yes, the virtual supermarket has everything we need!
Milanoo.com: Wedding & Events, Fashion & Accessories, Cosplay & Costumes, Home Fashion, Lolita Dresses and more. Basically, this site is a good alternative to Lightinthebox.com. Although they are different in pricing and quality standards, they carry very similar categories (excluding electronic gadgets).
Ahappydeal.com: Cell Phones, Tablets & Notebooks, Electronic Gadgets, iPhone & iPad Accessories, Flashlights & LED Lights. Highly competitive pricing is their very attraction. In addition, they have been in the business for years and their name is sort of better tested.
Dinodirect.com: Men's Clothing, Women's Clothing, Bar Phones, Wedding Apparel & Accessories, Special Occasion Dresses, Tablet PC, iPhone 5 Accessories, Baby & Kids and a lot more. This shopping site is similar to Aliexpress.com in terms of category range but different from the latter in terms of business modes. Aliexpress is a transaction platform connecting sellers and buyers and provides buyer protection for free, while Dinodirect.com have their own warehouses to keep the stock of all products they are selling. Offering authentic Chinese brands is what separates the site from their Chinese competitors.
Hope the information I provided is helpful for you!
P.S. During the whole Christmas 2012 shopping season, my site will post the latest offers from Chinese shops as soon as they release the promotions. Just see my updates in the future!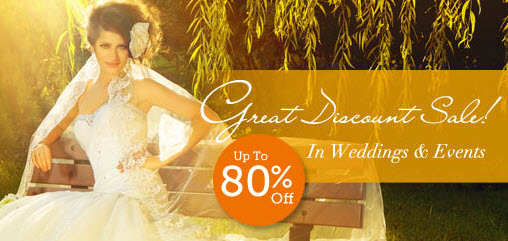 Ad by Lightinthebox.com
Leave a Reply