While Black Friday is traditionally the busiest shopping day in the United States and many other American or European countries, 11 November has become the biggest sale day in China since 2009. As a tradition, Chinese people who are still single get together to celebrate their singlehood on 11.11. But the day turns out to be universal shopping spree day for all Chinese, no matter they are single or not.
As the online payment terminal belonging to Alibaba Group, Alipay.com is widely used in Chinese domestic or international online shopping sites, including their own sites Taobao.com(domestic),  Tmall.com (domestic) and Aliexpress.com (international). The payment service provider is the best example of 11.11 Singles' Day carnival sale. This year, a total of more than 19.1 billion RMB was paid through Alipay on that single day, with 13.2 billon at Tmall.com and 5.9 billion at Taobao.com, both of which are Alibaba's domestic online retail sites. Based on the report, about 6 million orders are placed that day on a wide variety of products at the two sites, from apparel & accessories, electronics, toys, luggage & bags, furniture, home & garden, sporting goods to everything else. How crazy are the Chinese shoppers!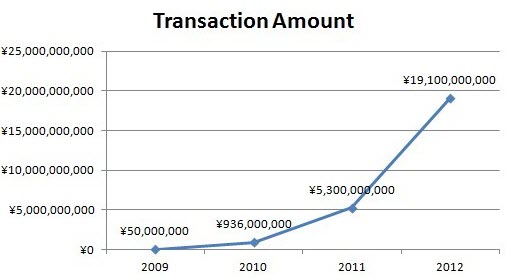 11.11 Carnival Sale Turnover Trend of Alipay for Tmall.com and Taobao.com since 2009

While Taobao.com hosts mostly small and medium-sized sellers, Tmall.com is the truly shopping channel exclusively open to genuine brands only. For the Chinese, it is easy to shop for cheap products at Taobao but the risks are higher as well. There you may encounter dishonest sellers who sell you crappy quality products which are not as described at all. Although Taobao provides payment protection service, when problems are incurred, it can be a real headache to get a satisfying solution sometimes.
Anyway, my personal shopping experiences at Taobao are pretty good so far. I did encounter disputes with some sellers there but all problems were successfully solved finally. I got either refunds or replacements. The key thing is to keep evidence that supports our claim. Of course, communicating with sellers is also very important. I always check the membership tier and the detailed customer reviews before I place an order with a seller I never trade with before there. Most sellers there are doing serious business and they cherish customers' good review for them very much. In most cases they will compromise to provide you a good solution in order to win your favorable feedback and support.
Different from Taobao.com, Tmall.com is much more trustworthy when it comes to buying quality and branded products. All brands there are verified by the company in terms of brand authenticity and other qualifications. Comparatively, the prices are higher than those at Taobao. But I personally believe that the products for sale at Tmall are worth the money. Not only is the quality better guaranteed, the services are also more professional. This year, by offering 50% off plus free shipping, many top brands gained an amazing daily turnover at Tmall within the 24-hour 11.11 carnival promotion. In particular, Jack Jones (apparel & accessories), CAMEL (apparel & accessories) and QuanU (furniture) made a breakthrough with a single day turnover of 10 million RMB!
I myself purchased several pieces of apparel and shoes from the official store of the brand Thomas & Friends for my little boy on 11 November. I spent a total of 458 RMB for the order. This is my contribution to the 19.1 billion turnover, lol.
Deeply impressed by the crazy 11.11 sale, I was wondering if the conventional Chinese shopping carnival would be also popularly celebrated by the world in the future. This is possible if the Chinese online shopping sites can make joint effort to popularize the shopping spree by launching the biggest promotion of the year on that day. I noticed that Dinodirect.com held a 11.11 carnival promotion this year. Though it is not their biggest sale, it is at least a meaningful beginning.

While Taobao and Tmall have deeply rooted their feet in the Chinese domestic retail arena, I am also expecting that an equally good Chinese global retail site will emerge to benefit buyers around the world. Among all existing Chinese sites, I would vote for Dinodirect.com – Lightinthebox.com is always amazing in my mind, but so far their product range is quite limited.
If you, like many other global buyers, want to look for cheap products from Tmall.com or Taobao.com, you can hire a reliable Chinese agent to do the shopping by offering him or her a certain amount of commission. I learnt from the news that in recent years more and more Russian merchants or consumers shop at the two sites with the help of agents. That way you will probably get more choices in terms of product variety as well as pricing.
Leave a Reply