For decades, China wholesale clothing has remained a hot topic in the field of export. There are so many clothing manufacturers and clothing wholesalers in China that first-time shoppers may find it hard to make a best choice when buying clothing from the China market. To help global wholesale clothing buyers get a better understanding about the China wholesale clothing suppliers, trends and other related information, I decided to write this shopping guide.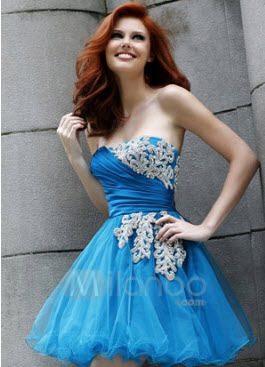 As the world's No.1 textile and clothing export country, China has an unbeatable manufacturing power for producing all kinds of clothing items. Likewise, its worldwide export of clothing keeps growing in terms of quantity—even during the economic recession period, its clothing or apparel export was not so seriously affected as other export industries were. Especially during the latest decade, more and more international online wholesale clothing websites are rising in China. And today, China's wholesale apparel or clothing market is no longer completely dominated by Alibaba.com, and buyers have many more choices to choose from in terms of clothing suppliers, prices and minimum order quantity. Here I would like to share some basic knowledge about China wholesale clothing websites, which may help you make a better purchase.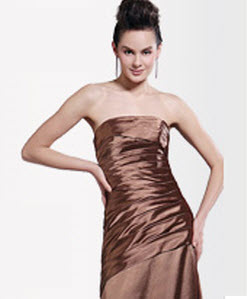 Two Types of China Wholesale Clothing Websites
Currently there are mainly two kinds of online clothing shopping websites in China: B2B wholesale marketplaces and B2C stores. However, B2B wholesale marketplaces may have customers who are end consumers as more and more small and medium-sized marketplaces accept 1-piece order, for example, AliExpress, Tradetang and Belta. On the other hand, B2C stores may also serve merchants who source items from China for their resell business as they will offer lower prices for bigger orders—Lightinthebox, Milanoo, Chinavasion, DavisMicro are among China's best well known B2C websites whose wholesale buyers have become an essential part of their customer base.
Type 1: B2C Stores Offering Wholesale Orders
If you want a quick, easy and safe purchase on wholesale clothing from China, I would encourage you to try the B2C stores for two major reasons:
The B2C stores sell items themselves so they can well control the quality of the items and they care about their credibility very much. Buying clothing from such websites, you don't have to concern too much about the item quality and you can be confident that you won't be scammed by any illegal company or seller. For my knowledge, Lightinthebox.com and Milanoo.com are both legitimate online international trading stores doing serious business with global buyers. Clothing is one of the biggest item categories of Lightinthebox, while clothing is almost the only category of Milanoo. The two B2C shopping websites are both professional suppliers of clothing.
Though for a similar item, the unit price for each piece of clothing on such stores is higher than the wholesale price available on B2B marketplaces, the difference is not that big in fact. Besides, these online stores offer deeper discounts on bigger orders—it all depends on how much pieces you order. If your order is big enough, you may be able to get the same low wholesale price while you won't encounter any hassle arising from scams or frauds.
Personally, I tend to put Lightinthebox on the top of my list of recommended wholesale clothing suppliers. I have to admit that I like this shopping website very much, especially for fashion stuff. And I believe Lightinthebox is a good and successful supplier—just see how many websites copy its website structure and business model, I am sure you will then agree with me. There you can always find a glittering array of fashionable and gorgeous clothing items, and its clothing and apparel categories keep updating with more and more fabulous pieces. Among the various wholesale clothing products, dresses are the best selling on Lightinthebox, especially wedding dresses, bridesmaid dresses, prom dresses and other formal occasion dresses. When it comes to clothing selling, Lightinthebox stays up to date with the latest fashion trends and keeps offering the most trendy apparel to the world. I guess this partially contributes to its growing popularity among global clothing buyers. However, if you are only interested in  China wholesale clothing with free shipping, then you can try Milanoo.com–the fashion stuff supplier offers free shipping on every item in its store.
China wholesale clothing on Milanoo.com: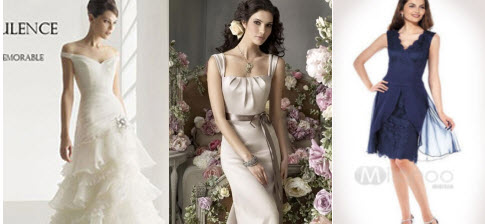 China wholesale clothing on Lightinthebox.com: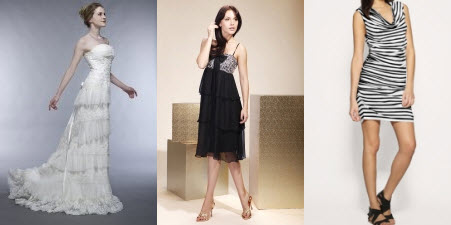 Type 2: B2B Wholesale Marketplaces
Generally, you can get lower prices on B2B wholesale marketplaces as there are a huge number of clothing suppliers or manufacturers sell the same or similar items there and the fierce competition may benefit you the lowest possible price. But the problem is: it is more difficult to distinguish good suppliers from scam suppliers, which means in order to make a safe purchase, you may need to do a lot of homework before trade with a specific seller, and still, it is not 100% ensured that the seller you have verified is really that trustworthy as s/he looks. For instance, if you are lucky enough, you may get great deals from good sellers on AliExpress and have a very wonderful shopping experience; but if you are not so fortunate, you may have to engage in a dispute and waste more time waiting for the ruling.
3 Responses to "China Wholesale Clothing Shopping Guide: Buy Best and Cheapest Clothing from China"
Leave a Reply