This year, the Mother's Day comes on Sunday, May 9th in the United States—have you got your Mother's Day gift ready yet? If not, you may need to hurry to select one that can make your mum happy on that very special day for her as it approaches fast. If you are still scratching about what to gift your dear mum, read on to see if my personal recommendation, based on Lightinthebox's Mother's Day Gifts promotion, can be some of help for you.
Top 1 Mother's Day Gift: Lamps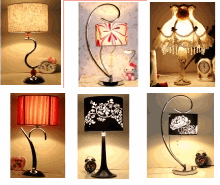 An elegant lamp will not only beautifully accessorize your mum's bedroom, making it look warm and fashionable, but also lighten up her heart whenever it occurs to her that, well, the gift is from her dear child. I personally have a great fascination about lamps that are designed with an exquisite touch, and I really believe that no mums are going to get disappointed by such a warm gift.
Top 2 Mother's Day Gift: Handbags


Not all mums are fashion savvy, but all mums do need more handbags for daily use—every mum needs a handbag to go shopping, right? On Lightinthebox.com, you can find a wide range of stylish handbags and you will be surely able to find the one that meets your mum's taste. Plus, a beautiful handbag must be the safest option to gift your mum so why not give it a try?
Top 3 Mother's Day Gift: Dresses


I always think that giving somebody a dress as a present is the best way to show one's deep love towards the gift receiver. Why? Because only those who know exactly your size would possibly send you such a sweet gift—the giver and the receiver must have a very intimate connection with each other, be they couples, father and child, mother and child, etc. A fabulous dress will definitely bring your mum great joy, trust me.
Top 4 Mother's Day Gift: Cell Phones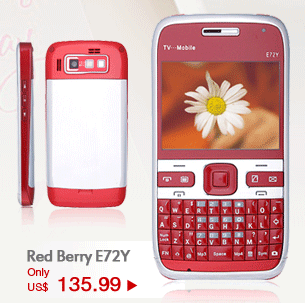 An easy to use and good looking cell phone with remarkable features is always a fantastic Mother's Day gift for every woman—I guess your mum can't be an exception. From China's international online shopping websites like Lightinthebox, you can easily find an adorable cell phone that fits a mother perfect while it is normally offered at very attractive price.
Top 5 Mother's Day Gift: Jewelry


Every woman loves jewelry, and so do the mums! Whether your dear mum is a professional or a housewife, she won't be turned down by a piece of gorgeous fashion jewelry, be it a necklace, a bracelet, a ring or a pair of earrings. Of course, you need to be quite well conscious of what kind of style your mother likes best in terms of dressing. This is really important as jewelry is supposed to match the clothes one wears—after all, it is an accessory. On the other hand, when it comes to buying jewelry as a gift, it doesn't mean that it will cost you an arm and a leg. On Lightinthebox, there is a huge range of jewelry that you can order home for just a few dollars. You can take a look yourself–both the variety and the prices are dazzlingly attractive there.
Click to view more Mother's Day Gifts on Lightinthebox.com.
Leave a Reply