As people use any Chinese shopping websites for the first time, it is always a necessity to research Sunsky-online.com before you place the first order there. Then how should we get out of our way to do the research work most efficiently?

Based on my knowledge and experience, the key part is to search the internet for and read the reviews of the company as much as you can. Blogs, forums, SNS communities and professional review platforms may help. Try using the terms like "Sunsky-online reviews", "Sunsky-online scams ", "Sunsky-online complaints" or "Sunsky-online rip offs" to get some related results so that you can learn a lot from the information posted by real customers or third-party reviewers. By encouraging you to use the terms, I didn't mean to ask you to stay pessimistic about the China shopping site. Instead, I just want you to look at the worst sides of them first. If negative reviews against them are not a big deal for you in terms of quantity as well as detailed contents, then you should go for them.
At the same time, in practice, if you try to search the reviews of any other more reputable Chinese websites such as Lightinthebox.com via positive terms like "Lightinthebox good reviews", you are unlikely to get any helpful results. While angry customers need to vent their unhappiness on the internet to ruin the reputation of a store, people who have a pleasant shopping experience rarely bother posting any reviews online.
Note that what you are reading ahead is a full review of Sunsky-online.com composed based on research. The information provided here is just for your reference only.
Company Background
Founded in 2001, Sunsky-online.com is another popular online retailer and wholesaler of electronic gadgets. The site belongs to the legitimate company Shenzhen SUNSKY Technology Limited while it is also a fully-owned subsidiary of EforChina Limited (read review of Eforchina.com) which operates a few factories of electronics of their owns.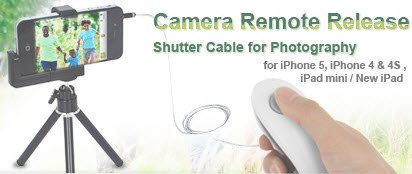 Their headquarters and warehouse are both located in Shenzhen, China. Just like Dealextreme.com or Focalprice.com, this online store has a geographical advantage to source the lowest priced digital products, game accessories, car and home care, computer peripherals and mobile phone accessories for their foreign trading business since Shenzhen is the biggest manufacturing hub of electronics around the world.
Boasting of carrying over 20,000 products which are all stocked in a 4,000㎡ warehouse, Sunsky-online.com do business with buyers from the United States, Europe, the Middle East, the South-east Asia and more countries and regions around the globe.
Pros
They have been in the business of selling electronic gadgets for over a decade and are particularly experienced in the field of ODM & OEM manufacturing.
The site is ISO 9001 certified.
All products for sale at the site are 100% tested and verified in terms of quality and performance before they are sent out to buyers.
Their production capacity is sufficient enough to satisfy order requirements of any size.
The business model of them is flexible and they accept both small quantity orders and bulk orders.
Their pricing is super competitive and they offer free Ail Mail shipping on any products.
The product range of the website is impressive and you have plenty of choices there if you are looking for creative, interesting, fun or useful gadgets to maintain a cool lifestyle.
They provide multiple payment options including Paypla, credit cards, Western Union, Wire Transfer and MoneyGram.
They have clearly indicated their contact information including phone number on the contact page. This at least proves that they are an honest company and they do run a serious business. If by any chance you got a problem with your purchase there, you can easily reach them to have the problem solved.
Here are the details of their contact info:
Office Addresss: 27/P, B Wing, Windows Building, Huaqiangbei Road, Futian District, Shenzhen, China
Zip Code: 518010
Tel: +86-755-61302080, 61302093, 83641729
Fax: +86-755-61302090
Email: info@sunsky-online.com; sales@sun-usb.com
Cons
They are a small company with around 150 full-time employees only, not enjoying the same global reputation as the big players such as Miniinthebox.com, Dinodirect.com or Aliexpress.com do, though they may be actually making even more money.
They do not provide live chat service. This means when you need an urgent answer to your inquiry, you still have to wait.
The free Ail Mail shipping service does not include a tracking number. This can be fixed as long as you pay $1.99 to get the tracking number while the delivery time remains the same. Also, if you need a faster delivery, you can choose to pay some shipping fee for an express shipping method such as DHL, which will take the order to your doorstep within 3-5 business days only.
The Bottom Line
Sunsky-online.com is a fast-growing China-based e-commerce website and their credibility is basically trustworthy. They are a legit store and won't cheat you out of your money by offering you poor quality products or irresponsible services. They are getting any spotlight in the Chinese foreign trade market, especially in the field of electronic gadgets. But it does not necessarily mean they are not a good Chinese supplier to trade with. On the contrary, the fact that they have been running the business for so many years well proves that they are powerful enough to make profits to keep themselves go on and on. Through the job recruitment ads posted on their site, I notice that they provide good wages to their staff, which further reinforces their capacities and legitimacy. Overall, I would recommend the site as a good alternative to other bigger names when it comes to purchasing cheap electronic gadgets from China.
42 Responses to "A Full Review of Sunsky-online.com"
Leave a Reply