In China, there's a product named Apple Peel 520 produced by Yosion, a magic device that is able to turn an Apple iPod into an Apple iPhone-like gadget. Unbelievable? But it is true! Come with me, I'll introduce some knowledge about this amazing Yosion Apple Peel 520 for you.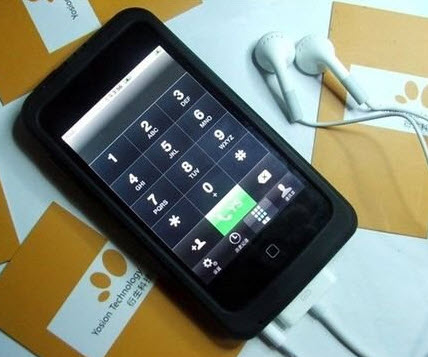 The Peel looks no big difference from a regular Pod touch protective case, but if you look closer to the device, you will find that it's not that simple. The Peel is equipped with a dock connector, an 800 mAh battery and a SIM card. By putting the iPod touch into the Peel and hooking it up to the circuit board, you can use the iPod to make calls or send messages just like an iPhone. The standby time of the Yosion Apple Peel 520 can last for 120 hours while its talk time 4.5 hours.
When you hold the iPod wrapped by the Peel case to enjoy music, nobody would notice that it's now already a usable cell phone. But once you use the music player to talk with your friends, others may get really confused: what the hell is that? Interesting, isn't it?
Currently on the Chinese market, Yosion Apple Peel 520 is not extensively available, but I do find two reliable China-based international online shops that offer this great product: AliExpress and DavisMicro. The prices they offer for the same device differ quite significantly. If you are interested in purchasing this product direct from China, you may need to consider the comprehensive features of the two websites to make a better choice.
1. Yosion Apple Peel 520 on AliExpress
AliExpress.com enjoys a high global reputation as it belongs to the world's biggest e-commerce group Alibaba.com. Instead of selling products by itself, AliExpress is an online wholesale platform that connects thousands of suppliers and countless buyers from all over the world. That is, AliExpress only offers protection and supervision services on the transactions between suppliers and buyers.
However, the website does have a very strict verification system to select trusted and quality suppliers and it uses the Escrow service to protect buyers' payments. So you don't need to worry that you may encounter scams from dishonest sellers as AliExpress only releases your payment to the seller after you confirm the receipt of the goods. The good thing is: if you choose to buy Yosion Apple Peel 520 on AliExpress, chances are you have a long list of suppliers to choose from and are able to find the best price. Besides, some sellers may even offer free shipping service. However, please note that some seller may require a minimum order quantity (MOQ) – just look at the details listed on the product pages.
Price: $81.44 ~ $129.99 (Some with Free Shipping)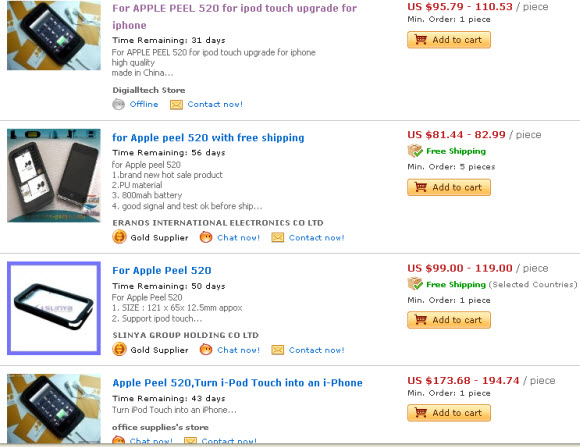 2. Yosion Apple Peel 520 on DavisMicro
Comparatively speaking, DavisMicro.com (also called Brandsdragon.com) is far from as big and famous as AliExpress. But it is also a legal company that runs a serious business. As a professional wholesale electronic supplier, the website specializes in offering all kinds consumer electronics. Every product there is under quality control by its stall and the whole transaction process is handled by its internal employees too. Generally, the items offered by DavisMicro feature a low price that is able to beat other competitors. The price tags shown on the product pages are attractive enough, but you still have a chance to negotiate with its sale representatives for an even better price. Some of its products are offered with free shipping service and the Yosion Apple Peel 520 is a typical example. Also, as a wholesale website, the company accepts 1-piece-only order extensively and if you buy more than 1 piece, you can generally get a lower wholesale price for the same item.
Price: $97.61 or Lower (Free Shipping)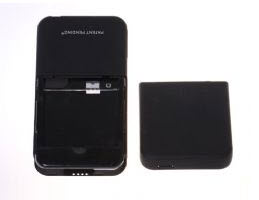 2 Responses to "Yosion Apple Peel 520: The Magic Device That Turns An iPod into An iPhone"
Hussain Says:
February 28th, 2011 at 8:25 pm

Hi
Apple Peel 520

about these iteam , How much 10 p..s ?

Have you shiping to Kuwait ?

Please contact me by mail

best regard

Admin Says:
February 28th, 2011 at 10:35 pm

Hi there,

Sorry we're not a supplier but a review website trying to provide some useful information about the China wholesale shopping websites.

For the product you are interested, you can try to contact AliExpress or DavisMicro (also called BrandsDragon) for details.

ChinaWholesaleReviews.com
Leave a Reply