When you visit the Wholesale Women's Dresses category at AliExpress, I guess you may be wowed by the large quantity of dresses for sale there: over 300,000 items! Yes, you can't find such a huge selection of women's dresses anywhere else. As the biggest wholesale transaction platform for small orders, AliExpress has thousands of verified Chinese suppliers who offer various kinds of women's dresses at different prices on the site. That's why the company has many styles in women's dresses to choose from. As a result, it's more likely to find best priced women's dresses there thanks to the intense competition among so many sellers.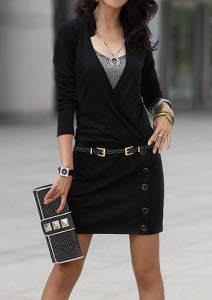 Different from Lightinthebox.com and Milanoo.com, AliExpress is not a supplier selling products to global buyers with its own warehouse. Instead, it's a safe trading platform connecting the world's biggest numbers of suppliers and buyers. By providing escrow payment protection service, AliExpress inspects the whole transaction process between sellers and buyers to ensure customers' peace of mind when trading with foreign suppliers.
The cheap wholesale women's dresses on AliExpress are sorted into 6 categories: evening dresses, prom dresses, cocktail dresses, casual dresses, career dresses and other dresses. As AliExpress has an exclusive channel for wedding supplies, wedding dresses are not included in its Wholesale Women's Dresses category.
Shopping for women's dresses has pros and cons. On the one hand, with so many dresses and suppliers to choose from, you are more likely to find your desired styles and buy them at ideal prices. On the other hand, you may have to spend more time and energy to negotiate with different suppliers, in order to find the most reliable business partners who may supply you with the best priced items on a long-term base. Anyway, the best way to test the water is to place some sample orders with suppliers you have an interest in before you make big deals with them.
3 Responses to "Wholesale Women's Dresses at AliExpress"
Leave a Reply