When it comes to wholesale baby shoes shopping, China is definitely the best option. But given such a variety of Chinese suppliers of baby of baby products, it may be quite tricky to find an ideal one to source quality baby shoes with less cost. If you are one of those looking for cheap baby shoes with an aim to earn high resell margin, but still fretting about finding a suitable supplier for your inventory, the following shopping guide may help you out.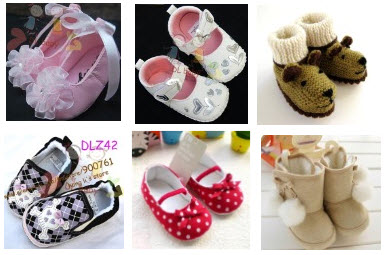 Based on our research, AliExpress.com may be the best China wholesale marketplace where you can find the widest array (over 10, 000 pieces) of wholesale baby supplies including all kinds of wholesale baby shoes. As an express wholesale platform for small quantities of orders, AliExpress.com is part to Alibaba.com, the world's most renowned B2B website. Though it's been officially launched for less than one year, its popularity has been growing fast on the global market. More and more qualified suppliers join the wholesale trade platform, and more and more item catalogs are added to the wholesale directory there. As a result, AliExpress has been attracting an increasingly big base of global buyers who look for quality but cheap items for their resell businesses, especially small and medium-sized merchants.
From casual shoes to dress shoes, from boots to sports shoes, every style of baby shoes is neatly listed on AliExpress.com. The navigation and search system for products is really great there. You can choose to search your desired styles in baby boy shoes or baby girl shoes by upper material, outsole material or season. Both of the upper materials and the outsole materials for baby shoes available there include cotton fabric, genuine leather, PU, EVA and PVC. Also, you are allowed to further narrow your search by defining the pricing range and MOQ (Minimum Order Quantity). If you want to see the search results contain free shipping deals only, then just simply tick the box of "Show Free Shipping" only at the right top of all search results. What is more, you can go even further to refine your search by selecting the shipping destination of the baby shoes, or sort by quantity sold, positive feedback or top-rated products. Provided with such a powerful search system, you can breezily locate the baby shoes you want in a more efficient way.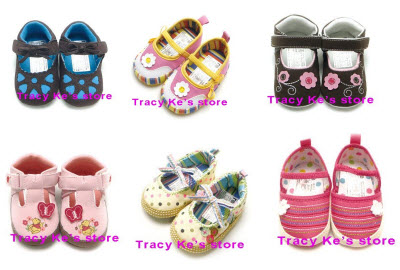 The wholesale baby shoes for sale on AliExpress are priced as low as less than 1 USD per piece. Please note that these shoes are offered by different suppliers so even the same styles may have different price tags. Most of the cheap baby shoes require a MOQ of one lot but different sellers require different pieces for a lot. Some may require only 3 pieces for one lot while some may require 10-60 pieces. But the general rule is: the bigger your order quantity is, the lower the price is. That is, placing bigger orders will enjoy deeper discounts. Mix orders are extensively accepted there.
For first-time buyers, we would suggest you place a small order to test the water first. After you successfully complete the transaction with the supplier and feel satisfied with the items you purchased, you can then place bigger orders to get better wholesale prices. Also, you may thus establish a long-term and stable cooperative relationship with the supplier and don't have to worry about the inventory anymore.
Here we'd also like to kindly remind you that though AliExpress provides escrow service to protect your payment and other interests, to minimize the risk, you are encouraged to choose wholesale baby shoes suppliers with better feedback or higher membership tier, e.g. Gold Supplier.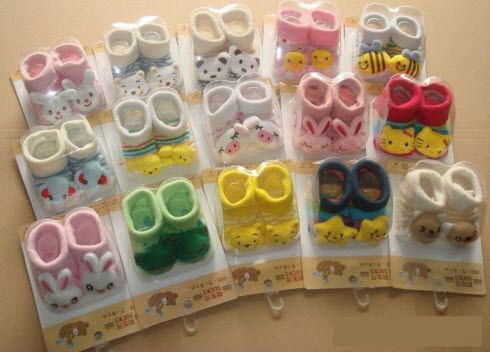 View More Wholesale Baby Shoes on AliExpress.com >>
View All Top-Selling Baby Supplies on AliExpress.com >>
Images courtesy of AliExpress
2 Responses to "Wholesale Baby Shoes Shopping Guide"
dolly Says:
February 23rd, 2012 at 7:18 am

i would like to know ware i can buy the baby shoes from?

Admin Says:
February 25th, 2012 at 8:29 pm

@dolly
hello,
aliexpress selling kinds of baby shoes.
Leave a Reply