Headquartered in Beijing, Vankle.com is another rising star in the arena of China wholesale shopping websites. Through 2007 to 2009, a great number of China wholesale websites sprung one after another. But only a few of them survive finally. And Vankle.com is one of these winners.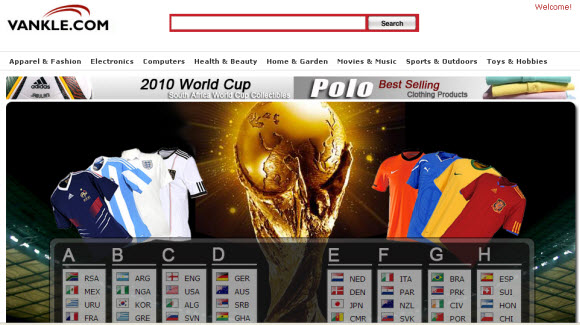 Established in the beginning of 2008, Vankle.com may not have caught so much attention from global buyers as some giant wholesale shops do, but it has been growing really fast. I personally have noticed this website since the early 2009 when I was amazed by its compact and refreshing homepage design as well as its customers-oriented website contents. Even now, I still think Vankle provides a great user-experience when it comes to user interface design. Everything there looks simple, clear and easy to navigate.
Business Scope
As a cross-border shopping website, Vankle integrates wholesale, retail and dropship businesses and trades with global buyers almost worldwide. Whether you are a wholesaler or retailer looking for cost-effective items to fill your inventory, or an individual shopper trying to get the budget-happy stuff to live your personal life, the China wholesale shopping website Vankle will greatly fulfill your needs.
Item Catalogs & Pricing
Obviously, the wholesale Apparel & Fashion catalog is at least one of the biggest revenue creators of Vankle.com. Why I am so confident in this conclusion? Just see the overwhelming ads about clothing and other fashion stuff on its homepage and the first-place location of its Apparel & Fashion category on its navigation bar, you will surely agree with me. Currently, there are all together seven sub-categories under Vankle's Apparel & Fashion category, including wholesale clothing, shoes, bags & handbags, wedding apparel, jewelry, dancewear & accessories and clothing accessories. In particular, we have a great interest in its wide range of all kinds of dresses—they look really gorgeous and their price tags are equally attractive! We are going to do some research and write some reviews on its series of dresses for our readers in the near future. If you are interested, come back regularly and keep up-to-date with our latest updates.

In addition, Vankle offers a number of other categories with a wide range of items commonly needed for people's daily life, including electronics, cell phones, computers, health & beauty, home & garden, sports & outdoors, toys & hobbies and more. All of the items offered on Vankle.com are typical Chinese distinctive items that feature modest quality and extremely low prices. For example, for a pair of authentic Feiyue shoes, the famous high-fashion shoes dominating the Western world, is priced at $9.99 only there.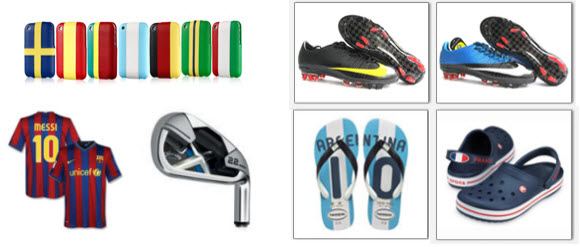 Shipping & Payment
To check if Vankle can ship orders to your destination, just search their Country List that they can ship to. Shipping fee can be calculated during the checkout process very conveniently just by inputting your destination. Generally, it takes about 3-5 working days for an order to arrive at your door since Vankle ships out the order.
So far, payment methods available on Vankle.com include:
•    Credit Cards (Visa/Master Card )
•    Offline Bank Transfer
•    Western Union
•    Money Gram
•    Real Time Bank Transfer(available for selected countries)
For more details about the China shopping website, go visit Vankle.com.
5 Responses to "Vankle Review: A China Shopping Website of Wholesale Clothing and More Necessities"
Leave a Reply