Days ago I received an email from a reader as follows:
"Good day
I was hoping you could assist.
I am extending my boutique and I am looking for affordable women's and children's clothing at wholesale prices. I have come across many websites but I am skeptical because I was told that some may be scams.
Please assist with a few trustworthy places around there which could sell me beautiful clothing at reasonable wholesale prices.
Thank you
XX (name omitted to protect the reader's privacy)"
_______________________________________________________________________________________________________
Here is how I replied to her email:
Hi Xx,
Thanks for trusting us. As for your question, it is true that there are some scammers merged in the countless Chinese online stores but most of Chinese suppliers are honest and doing serious business with global buyers. I know some legitimate Chinese sites where you can find stylish clothes for ladies or children and below is the short lists for your reference.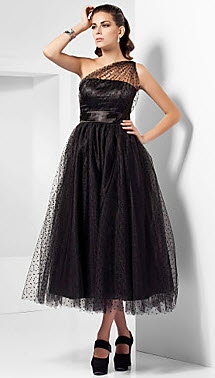 Lightinthebox.com: a recently NYSE listed company with the best global reputation in the field of Chinese fashion foreign trade. They are the first Chinese online supplier who introduces made-in-China wedding dresses and special occasion dresses to the world through the internet shopping channel. It is the most ideal online Chinese store to purchase quality high-end fashion at affordable prices, especially suitable for boutique owners or particular individual fashionistas who look for trendy styles on an easy budget.
Milanoo.com: a reliable fast-growing company offering low priced special occasion dresses, cosplay costumes, kids' clothes, home and garden products and more. This company is getting more and more famous on the global market as well as in the Chinese e-commerce foreign trade arena. Milanoo.com in often mentioned in the circle of foreign traders and they are usually recognized as an emerging online fashion store with a good prospect.
Aliexpress.com: the biggest online wholesale trading platform for small merchants. There you can find numerous Chinese sellers and can buy products from them through the website, which offers money protection service. The best thing of using this site is: you can easily find what you want and you can always find the lowest prices. However, the risk is: you may need to spend more time doing research on the credibility of the specific sellers you are interested in to avoid problems. Though Aliexpress has a dispute system to handle the problem between you and the seller, the procedure can take really long. You are encouraged to review the feedback profile of the sellers carefully before you place the first order and you'd better start with a small order to test the water. Also, do remember to keep all communication records just in case a dispute is occurred – they will act as useful evidence to help Aliexpress service people to rule the case in your favor.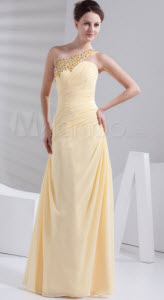 Dinodirect.com: a comprehensive shopping site selling all kinds of commodities including apparel, electronics, toys, car and motorcycle accessories, sporting goods, jewelry & watches, home & garden, office supplies and much more. With a large company size, they are able to carry a bigger product catalog and to provide better-guaranteed customer service.
In addition to the big stores listed above, there are also some smaller stores which are also basically trustworthy to source women's clothing and/or kids' clothing at reasonable prices. Here are just a few good recommendations:
Note that except Aliexpress.com, all the Chinese shopping websites introduced above are more focused on retail business instead of wholesale business. However, their prices are already very competitive with high-resell margins and they could be good partners to source products for resell business in the long run. Also, I would like to remind you that if you want to place a bulk order at any site listed in this post, you can negotiate their service representatives for a discount rate. They all have different thresholds for different sizes of orders when it comes to discounts. Of course, you can also take advantage of the deals they release regularly to make more savings.
Hope the information helps you out. Good luck with your shopping!
Best regards,
Jessie
2 Responses to "Response to Reader: Trustworthy Sites to Buy Beautiful Clothing for Women and Children at Reasonable Prices"
Ugo Says:
July 3rd, 2013 at 11:33 am

Good day sir.
Please apart from aliexpress.com, can u give me websites of other reputable wholesalers like them. I have just ventured into importing electronic gadgets like tablet pc, laptops, flash dives etc.

Many thanks
Ugo

Admin Says:
July 3rd, 2013 at 7:02 pm

Hi Ugo,

Thanks for trusting us. Besides Aliexpress.com, you can consider the following sites which are professional electronic gadget stores based in China:
Lightinthebox.com
Focalprice.com
Ahappydeal.com
Priceangels.com
Dinodirect.com
Tmart.com
Eforchina.com
Miniinthebox.com

You may find tablet PCs, flash drives, laptops or any other made-in-China electronic gadgets from the sites listed above. Chances are some sites carry the same models and you can use them to compare prices in order to get the best deals.

Regards,

Jessie
Danviews.com
Leave a Reply