Since iPad was launched in April, 2010, various kinds of iPad accessories have been springing one after another from every corner of the world. It is not at all exaggerating to say that the delivery speed of the great variety of iPad accessories is completely in line with that of iPad itself. Now in the global market you can see a vast array of iPad accessories made with various standards, some of which are cool beyond your imagination.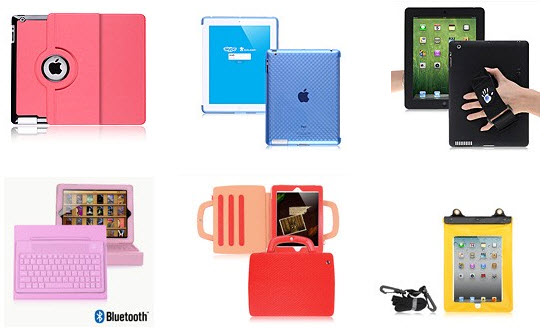 At the various China retail and wholesale international shopping website, you can easily find the most popular iPad accessories. It's no longer a secret that China is the best in manufacturing accessories for electronics, cell phones, PCs and other web-based gadgets like iPad. That explains why every year, swarms of re-sellers look for such accessories from China's wholesale market, especially through the internet.
In general, iPad accessories from China feature the lowest prices and the biggest catalogs. As we know, accessories for PCs or similar items do not require high-tech manufacturing techniques, which is part of the reason why China's factories are able to develop and produce so many iPad accessories at such a fast speed. And today, many Chinese iPad accessories suppliers offer free shipping or drop-shipping service to global buyers.
If you are looking for iPad accessories, no matter for personal use or for your business, you are encouraged to see which iPad accessories are hot among the users currently. Below list the most popular Chinese online stores where you can find best values on accessories for New iPad, iPad 4 and iPad Mini.
You can use the websites recommended above to compare prices and source the best deals on iPad cases, iPad covers, iPad earphones, iPad chargers, iPad stands, iPad keyboards, iPad speakers and any other iPad accessories you want. Different from the rest, DHgate.com and Aliexpress.com are trading websites serving both sellers and buyers. This means if you choose them to buy low priced iPad accessories, you must be aware that you are not buying from the websites but from the suppliers doing business there. The whole transaction process is conducted through the websites under the so called escrow payment protection service offered by DHgate or Aliexpress. You are encouraged to do more research on the specific sellers to avoid scams or rip-offs if you decide to shop at such websites.
Leave a Reply