As the biggest manufacturing hub for all kinds of Christmas supplies such as Christmas gifts or Christmas decorations, China has countless online stores where both merchants and consumers from all over the world can do Christmas shopping directly. Now many Chinese international wholesale shopping sites have already started promoting Christmas 2013 supplies so that the store owners can get their inventory ready in time for the Christmas shopping season.
To help you get some refreshing ideas about what Christmas gifts will be hot-selling this year, I would like to introduce some of the best China-based online stores carrying a wide range of Christmas gifts that may inspire you. In particular, let's start with the shopping guide to sourcing the top Christmas 2013 gifts for kids.

For Christmas 2013, the best gifts for children include adorable stationery, novelty lifestyle items, cool gadgets, cute clothes, popular sporting goods and more. If you want to place bulk orders and don't mind about the long processing procedure for the items to be produced or to be shipped, you can use China's biggest wholesale sourcing website Alibaba.com.
Upsides:

There you can find numerous suppliers or manufacturers and buy Christmas supplies you want exactly. Most of the suppliers there are capable of manufacturing or supplying big amounts of products within a certain time frame and the prices are usually more competitive thanks to the larger order quantity.

Downsides:

It takes much longer to get your orders shipped to your doorstep since the items are not in stock and the suppliers need to produce them after you place the orders. At the same time, they tend to use slower shipping methods to deliver your orders because it costs too much to delivery bulk orders.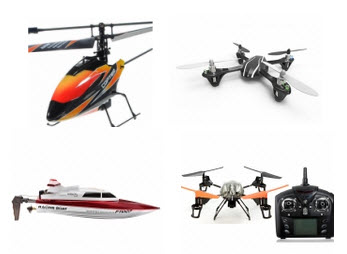 On the other hand, if you want to place orders on in-stock products in small quantities but can still enjoy wholesale prices, you have much more choices. DHgate.com and Aliexpress.com are the most famous wholesale trading platforms for smaller wholesale orders. Such websites also have plenty of sellers and products including all sorts of Christmas gifts for kids and adults to choose from and they are more focused on transactions in smaller quantities like 10 pieces per order. Some products even have no requirement on minimum order quantity and you can buy one product at a wholesale price.
Upsides:

wider ranges of products, more price options, more style options, more seller options, extensive stock availability, shorter processing time and delivery time, etc.

Downsides:

no quality guarantee, different credibility standards of sellers, longer dispute processing procedure, unfriendly return or exchange policy, etc.
One more option to get best deals on 2013 Christmas gifts for kids is the huge variety of international retail stores based in the mainland China or in Hong Kong. In practice, this kind of online stores has become the dominating trend in the Chinese international trading arena. They mainly target end consumers but the prices they offer are of the wholesale levels. Lots of store owners also choose to source products for their business from these stores. By shopping in smaller quantities, they are able to better control the inventory and the investment.
Upsides:

more flexible transactions, competitive prices, better quality guarantee, better after-sales customer service, guaranteed stock availability, etc.

Downsides:

limited product range, time-consuming work to confirm on the credibility of a store never used before, higher risks of encountering scams or rip-offs, etc.
Recommended retail stores to buy top Christmas 2013 gifts for kids:
One Response to "Top Christmas 2013 Gifts for Kids"
Leave a Reply