Chinese New Year, traditionally called Spring Festival, is the biggest festival of the year for the Chinese people. Like Christmas Eve, the Chinese New Year Eve means a lot to the country. No matter how far away is from our homes, we will try our best to go back home in order to catch up with the dinner at the eve of the Chinese New Year, which we call "get-together dinner".
This year, the eve lands on Feb. 9, 2013 and the official holiday for the Chinese Spring Festival will last from Feb. 9 to Feb. 15. People from all walks of a life will enjoy a 7-day national holiday. Anyway, as for people who are working for the foreign trade arena, the holiday can be much longer. My sister is currently working for an international trade company and their holiday will start on Feb. 3 and end on Feb. 17 – two weeks in total! At the same time, I notice that some China-based online shopping sites have already posted a notice informing their customers that they are going on a holiday from Feb. 1 to Feb. 15.
Most sites will run their business as usual with on-duty staff to handle orders. As the number of people work during the period is extremely limited, they tend to be much less responsive in terms of service. Also, as the international shipping will stop taking orders, the delivery can be delayed by one week or longer. If you need to buy something in a hurry, it is probably not a good idea to place an order before the Chinese New Year holiday ends. Some stores even completely close their offices and warehouses during the holiday and won't provide any service, e.g. Eforchina.com. A few sites have clearly indicated that orders placed during Feb. 1 to Feb. 15 will be handled after the holiday ends.
Anyway, a number of sites with overseas warehouses will be working partially as usual during the period. Orders related to their China-based warehouses may not be handled in time but if you order a product in stock at their overseas warehouse, it can be processed and shipped like before. Tmart.com is a typical example. Their US warehouse will handle orders as usual. They claim that for their international warehouse, if there is an "Available" product (that displays "ships in 24 hours" on the page), they will ship it within 24 hours and for other products, they will ship them in 15~30 days.
As a tradition, Chinese stores like to launch specials for the Spring Festival to show their great appreciation for the support from their customers. However, based on my knowledge, the discounts offered for the Chinese New Year deals are usually quite limited. You know, the working staff is busy preparing for the most important festival of the year and rare people care much about sales at that time. Every year, when the holiday is approaching, offices in China start to be immersed in a completely relaxed atmosphere and people are getting lazy in driving sales or boosting revenues. They just want to go home to get together with their family and enjoy the holiday as soon as possible.
Nevertheless, if you do see a deal of your interest in a Chinese New Year promotion, just go for it. While the discount scope may be not so big as that for Christmas sales, it is also true that the is lower than usual. Here are some Chinese New Year deals available now:
Tmart.com:


Lightake.com:


Dinodirect.com: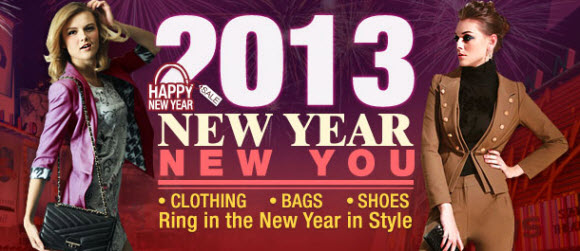 Ahappydeal.com:


More deals from more sites will be updated here as they are released in the future days.
For those who may shop at a Chinese store during the Chinese New Year, do remember to read their special instructions for the holiday before you place an order so that you can have your orders processed, handled or shipped in time.
Leave a Reply