I am thinking of buying a prom dress on Lightinthebox.com. The prices are so cheap! It looks like a scam, I'm wondering if it's safe? Is Lightinthebox a legit site? Has anyone used Lightinthebox to shop anything? How is Lightinthebox.com? You can find heaps of such questions on the internet and as a buyer who never uses a shopping site before, you are always encouraged to ask questions as many as you can. Of course, you should also try hard to get the answers.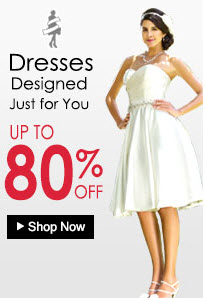 It's a Chinese is which is not a good sign and it seems to have a controversial reputation among global buyers. Personally I wouldn't trust any China-based store as the risk is seemly high. However, if a trusted friend or someone I am familiar with has purchased something from the store and is satisfied with the product and the customer service, I think I would consider using the site for shopping.

Usually, I would scan quickly the websites to get a basic evaluation on whether it is a legit site or not. They should at least provide a safe payment option like Paypal; their website should look quite professional with neat layouts, user-friendly navigation and clear photo images as well as product description; the checkout process should be easy to go through and more aspects will be taken into my consideration when it comes to judging the nature of the shopping website.
Then, I would go for more details before I make a shopping decision. For instance, if I am looking for a wedding dress at fashion stores such as Lightinthebox.com, I would check the sizing chart and confirm with the service representatives on which sizes fit me exactly. You know, US sizes can be different from Chinese sizes though usually they would indicate the US sizes for US customers. Also, I would try to find out how long it takes to make the dress and how long it takes for delivery.
The policies about returns, exchanges and refunds indicated by the shopping website are also an important part of my investigation. As Western customers, never use our local service standards to expect that a Chinese shop would serve you the same good. What I need to do is to read carefully their related policies and get prepared mentally that when a problem happens, my claim is based on something official or valid. According to my knowledge, no matter how unprofessional a legitimate Chinese store is, it usually won't do anything opposite to their official policies.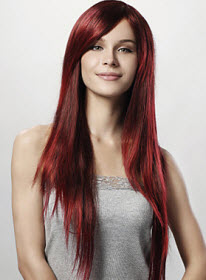 Reading real customer reviews can be a good way to find out more truth about Lightinthebox.com or any other Chinese shopping websites. You can find such reviews on the site, in the review section of each product page, though the reviews can be overwhelming positive as the site may have withhold the negative ones from being published. Also, you can use search engines like Google to seek information for reference. Note that the reviews, either good or bad, sometimes can be faked and may not be posted by real customers. The bad ones can be posted by the competitors of Lightinehbox.com, who are trying to destroy the reputation of the website in order to enhance their owns; the good ones, on the other hand, can be posted by the staff of the e-commerce company to achieve better marketing results. So I personally would advice you take all customer ratings for reference only and never completely trust all the words. Every person has his or her own intelligence to identify the truth, I believe so.
Normally, if a foreign trade company such as Lightinthebox.com has existed for many years, I would be more inclined to trust them for good reason. A scam company can not last so long and it often disappear quickly after it successfully takes away the money from the victims; it might change into another name and continue cheating buyers but it a company remains doing business there with the same name, it is probably a genuine site. Then how can we learn since when a shopping site starts selling stuff to global buyers? The self-introduction indicated on the official site is not so trustworthy as many sites may lie about their foundation year in order to win the trust of the customers. The best way is to search reviews related to the site. For instance, the Google search results usually show many pages of results related to the topics you are searching for and from the results you can see the exact date or at least year of the information posted. If you find that 8 years ago the site is already being discussed about online, it must have been in the business at least since the year.
At the same time, some professional third-party reviewers can help you out in confirming the nature of the online shop. These people either have worked in the industry or have years of experience doing research on the type of companies. The information they reveal tends to be more trustworthy and detailed oriented. Generally, if a store has more discussions, it is more popular.
After we finish the evaluation work and decide to use Lightinthebox.com to buy things, we should still keep cautions in our mind and start from a small order. That way we can minimize the risk of being scammed. And what's more importantly, we can test how good the products and their service are through a real transaction. After all, all reviews, comments and ratings of the store are just theories and we need the real actions to learn the truths.
Other alternatives to the online Chinese fashion store Lightinthebox.com:
One Response to "Tips on How to Avoid Scams at Chinese Fashion Stores like Lightinthebox.com"
Leave a Reply