The famous Chinese international retailer Milanoo.com is adding more and more men's apparel and accessories to its catalog. Currently, the site is offering a promotion for men's hoodies, which are the most stylish ones within that store. As the original prices for the hoodies are already very low, the discount range seems not so attractive. Anyway, you can still get around 15% off each on-sale hoodies there. The after-discount prices range from $20 to $50.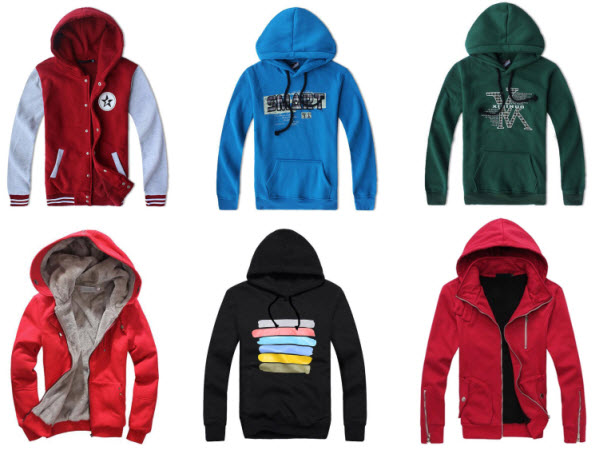 If you are looking for deals on made-in-China quality hoodies for men, the promotional collection carried by Milanoo.com is worth checking out. As a well-known online fashion store based in China, Milanoo.com is trustworthy in terms of credibility, product quality and service standards.
In the Chinese international shopping arena, it is not at all difficult to find sellers or stores offering men's hoodies and you may find even lower prices at some sites. However, it is very time-consuming to do research in order to spot the reliable shopping sites. Of course, besides Milanoo.com, there are a few other China-based online shops where you can also find quality hoodies at reasonable prices and Dinodirect.com is a typical example, though the two sites are the only ones in my personal list when it comes to trusted Chinese stores to shop for low priced quality men's hoodies. I know quite a good number of trustworthy stores where you can find a huge variety of hoodies for men, but the quality standards vary because they are transaction platforms, e.g. Aliexpress.com or DHgate.com.
Leave a Reply