It was reported that the popular Chinese online retailer and wholesaler Milanoo.com has successfully acquired an investment of multi-million dollars from the U.S. based capital firm Sequoia. The financial funds will be used to improve Milanoo's product supply chain, optimize its online shopping platform, employ more talents to the company and lower the prices of the products sold at Milanoo.
Founded in July, 2008, Milanoo has been growing by leaps and bounds. It is said that the company has consecutively increased its revenue by 600% each year. Now it has built a customer base composed of customers from 180 countries around the world. The product line of Milanoo has been being constantly enlarged with more and more products, ranging from cosplay costumes & accessories, women's fashion & accessories, men's fashion, kids' fashion to home and garden supplies such as bedding sets, table linens, etc.
Recently, the online fashion store moved one more step forward by having significantly changed its website look as well as its business direction. Seeing that consumers has getting a stronger and stronger brand awareness, Milanoo is seeking opportunities to partner with more and more Chinese distinguished brands in apparel and accessories to further reinforce its business mission. That is, to meet the global customer's "affordable passion for fashion". Currently Milanoo has invited some of the most popular Chinese fashion brands into its Brand Store, including VANCL, Moonbasa, YiMiLAN, AOKANG and much more.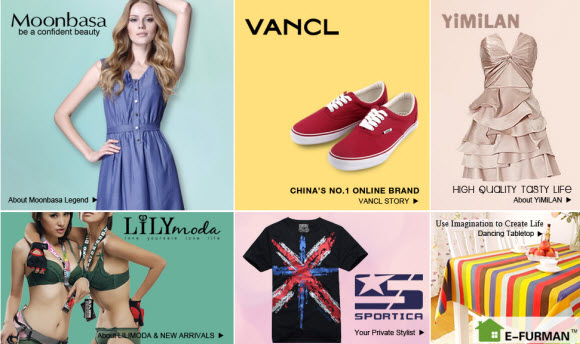 To learn more details about Milanoo.com, read our post Milanoo Review or visit Milanoo.com.
Leave a Reply