With head offices located in Shenzhen, China, Pandawill.com is an international retail and wholesale store run by Merit Prospect Limited, a company registered in Hong Kong. The well-known Jay Digitals is one of the subsidiaries of the firm. From the official website you can easily find their contact information and it is good to see that even the phone support number is clearly indicated there, which helps people build more trust on the store.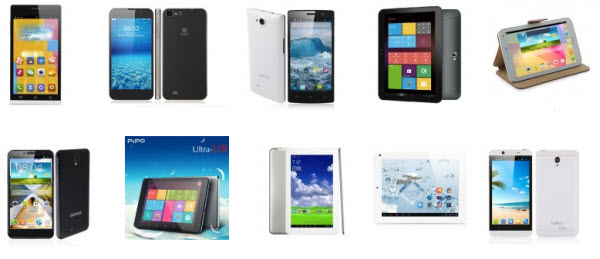 Product Range
Although Pandawill.com carries a variety of products, so far it has been best known for offering reasonably priced made-in-China mobile phones and tablet PCs. Unlike other famous electronic stores based in China such as Focalprice.com or Miniinthebox.com, Pandawill.com seems to focus more on trendy Chinese phones and tablets instead of those small gadgets like all kinds of electronic accessories. If you are looking for top China cellular phones or China tablets, this site should be among the best choices. There you can easily find the top Chinese mobile and computing gadget brands including Huawei, Lenovo, Cubot, Zopo, ThL, Freelander, JIAYU, RAmos, ainol, onDA, PiPo and much more.
In addition to cell phones and tablet PCs, outdoor sports gear is another major category of Pandawill.com. From the category, you can shop for low priced sporting goods, devices, gadgets, tools and apparel for hunting, climbing, cycling, picnicking or the like.
The minor categories Pandawill cover car electronics, home & garden, fashion, baby & children, computer & laptops and more. As a legitimate Chinese store, it is worth checking out even if you are interested in something not belonging to its major product lines.
Pricing & Discounts
Since Pandawill.com is a wholesale-oriented shopping site, each product showcased there is labeled with a retail price and a list of wholesale prices based on purchase quantities. Besides the on-sale products featured on the homepage, you can also take advantage of the coupon codes offered by the site to reduce the cost. Unfortunately, I notice that the site likes to issue coupon codes for specific items instead of for a category or a select range of products. This means you may have fewer chances to use coupon codes to save money on the product you want. Anyway, just check out the latest Pandawill Coupon Codes updated at our site to try your luck.
Shipping & Payment
The products for sale at Pandawill.com are shipped by Airmail or Registered Airmail for free if you choose the free shipping option. The delivery time ranges from 15 business days to 35 business days based on destinations. If you want to use express shipping, you may need to pay the shipping fees.
As for payment, it accepts Paypal (normal Paypal, and Mass Pay with discount), Western Union/MoneyGram, Wire transfer (with extra bank commission), Credit Cards, Moneybookers and Webmoney. For security, I would strongly encourage first-time shoppers to go for Paypal or credit cards.
Contact Details:
Phone number: Tel: 86-755-83650148 or +353 766 801 620 (EU)
Email:
Pre-sales/complaints/suggestions: support@pandawill.com
After-sales: After-sale@pandawill.com
General inquiries: customerservice@pandawill.com
Skype: Pandawillservice number: +1.646.8080692
Address: Fl.4-5,7 Longtang Industry Park, Liuyue, Henggang, Longgang,Shenzhen 518000, China
Live chat available during working hours: Monday to Friday 24 hours; Saturday 9:00am – 6pm EST
For more details, please visit the Pandawill.com site.