The Women's Day 2013 has gone but Milanoo's sale for that event is continuing. Unlike other Chinese websites which offer great discounts before or on that day, Milanoo extend their Women's Day sale to one week longer. They call it "Happy Women's Day".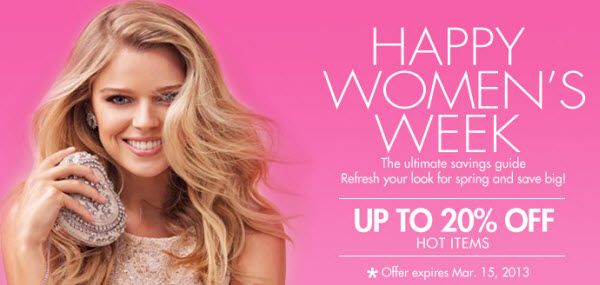 Till Mar. 15, buyers can get up to 20% off on select fashionable products, including pearl jewelry, silver jewelry, shoes, women's clothing, home essentials, special occasion dresses and beauty items. Most do not require a coupon code, but if you want t get 20% off the pearl jewelry and silver jewelry selected for the promotion, you have to use the coupon code "WD20" at checkout.
In particular, there are all together 88 items under the category of women's clothing included into the special sale. There I found many lovely spring fashion products for ladies. In addition to all kinds of stylish dresses, you also have blouses, jackets, slimming leggings, fashion scarves, pans, hats, corsets, babydolls, tight pantyhose, women's shorts, skinny jeans, stockings, jumpsuits, bras, women's shirts and much more women's spring essentials to choose from. The covered range is really wide. If you are a person into fashion, I guess you might be able to find all spring outfits there breezily, at super low cost thanks to the deep discounts.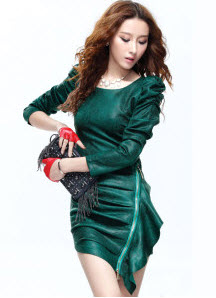 For all on-sale products without using a coupon code, the prices shown are already reduced by the discount claim. All you need to do is to select the style you like and then add it into the shopping bag. Of course, to make a purchase, you need to register an account first so that you can check out smoothly. The whole process of signing up takes only a few minutes. When you place an order, make sure the shipping information you input is correct – this can save you from the hassle of not receiving the item in time.
As Milanoo's Women's Happy Week sale ends March 15, you may need to hurry up and take the product of your interest before it is gone. Anyway, if you fail to get the item you love at the discount provided this time, you can add it to your favorite first and then check it out afterwards to see if any greater discount is offered for this item in the future. It may happen as Milanoo.com offer deals regularly. One of their hottest sale zones is "Daily Madness", in which a limited number of products are added with rare discounts, lasting for one to three days only.
Also, always pay attention to the latest Milanoo coupon codes available for use before you place an order there. By redeeming a suitable coupon code, you can save more either on product cost or shipping cost – the site generally offers free shipping when your order value reaches $99 by using their free shipping coupon code "FASHIONFS".
Leave a Reply