Within the Chinese international online market, two names are always mentioned when it comes to the field of fashion: Lightinthebox.com and Milanoo.com. The two online shopping sites are not offering fashionable products to customers or re-sellers all over the world, but also providing professional fashion inspiration especially to those who are not confident in picking what to wear to lead the trends. Every season, you will find refreshing collections of styles that will create chic looks for fashionistas at Lightinthebox.com or Milanoo.com. Usually, when they launch a new fashion collection, discounts or deals are offered to attract customers.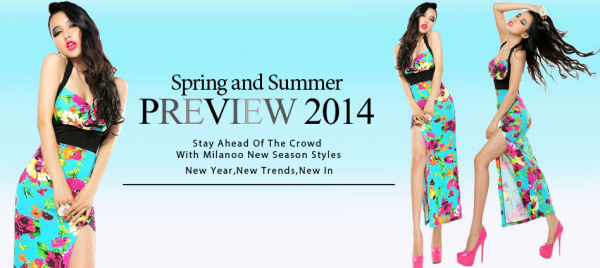 Posting the deals-and-guides fashion information released by such Chinese shopping sites is part of my job. Currently, Milanoo.com is promoting their new collection of latest styles in 2014 spring and summer dresses, from which you can find the most popular colors of blue chic, orange Sergey Kovalev and classic white-black-matches. With so many beautiful styles to choose from, you will easily fill your spring or summer wardrobe without embarrassing your wallet.
To better find the styles you love, you can choose to shop by color, fabric or design. Shopping at Milanoo.com is easy and fast as their shopping system is well developed and will provide you with user-friendly online shopping experience. Besides, you won't have to worry about security problems since Milanoo.com is a legitimate company registered in Hong Kong while their major operation centre is located in Chengdu of Sichuan Province. I have been researching on this China-based fashion store since it was founded in 2008. Be honest, it is one of my favorite online Chinese international retail stores. Especially if I am asked to recommend the best China-based online fashion shops, I never miss this site. In my personal list, Lightinthebox.com and Milanoo.com are the best of the best in online global trade of fashion products though the two sites have their own pros and cons, separating themselves from each other. For more detailed review of Milanoo.com, please click here.
Now let's go back to the topic on the trendy dresses for 2014 spring and summer offered by Milanoo.com. I don't know what you feel when you see the styles showcased on the promotional page but I have to confess that I was competently fascinated by the gorgeous dresses. For me, it is not a problem to pick a favorite style from the collection at all – I fall in love with a number of dresses there which I can afford! Here list some of the top styles based on my personal taste: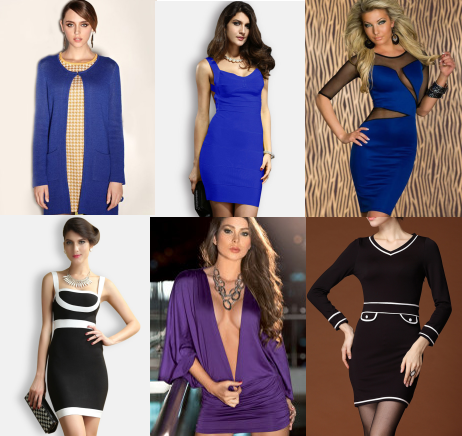 The spring or summer dresses shown above are offered at as low as $13.99 after discount but most are available at around $60. The prices are not so attractive compared to the whole Chinese fashion foreign trade market, but they are very competitive among made-in-China high-end fashion products for export. See more 2014 spring and summer styles and deals at Milanoo.com here >>
Leave a Reply