To draw an end to the 2014 New Year sale, Milanoo.com has launched an exclusive sale this January with up to 60% off a variety of products, including wedding supplies, jewelry, handbags, shoes and home supplies.
Wedding supplies especially wedding dresses and bridesmaid dresses are always one of the hottest categories of Milanoo.com. In this field, Lightinthebox.com is its biggest competing site. Providing customizing service, the store is able to tailor the dresses exactly based on the sizes of the buyers. As long as you provide the correct sizing, you won't have to worry about fitting problems. Do remember to read the sizing guide carefully before you place an order on special occasion dresses like wedding gowns.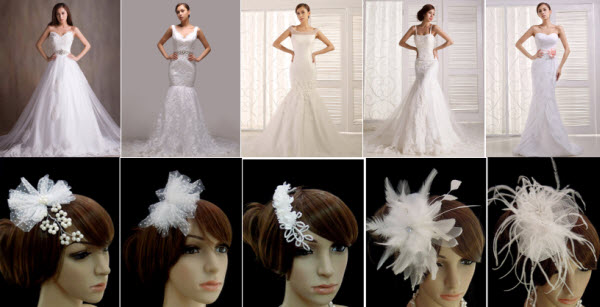 Most of the wedding dresses are offered at between $100 and $250 (after discount) there. If you prefer mini wedding dresses, then you can get a beloved wedding dress at as low as under $100. I myself love everything simple and mini wedding dresses or simple style evening dresses are always my first choices. Besides wedding dresses, you can shop for everything else there you might need for your bid day, including wedding party dresses, head flowers for brides, wedding jewelry, wedding tiaras, bridal shawls ,wedding gloves, wedding garters, synthetic wedding flowers, wedding serving sets, wedding favors and lots more wedding accessories. All are now available at significantly slashed-down prices and you can use the site as the one-stop shop to buy essentials for your wedding at super valued prices.
One of the biggest attractions of the Milanoo 2014 January sale is: the range of the on-sale products is amazingly wide. That means you have plenty of styles to choose from whether you are going to buy a discounted wedding dress, a fashionable handbag, a pair of lovely shoes, a piece of stunning jewelry or a cute gadget from the online shop.
As one of the most popular China-based online fashion store, Milanoo.com is best known for offering stylish products at reasonable prices and it releases deals very regularly. If you are interested in shopping clothing, fashion accessories, home and garden gadgets or the like from online Chinese suppliers, this site definitely deserves checking out. Based on our credibility report, Milanoo.com is a legally registered company with operation centre located in Chengdu, China and it is basically trustworthy though like most Chinese shops, it might have some negative reviews either because of under-expectation product quality or because of unsatisfying customer service.
Note that the sale ends in January 27, 2014. If you see something you like there, order it before the deadline to enjoy the saving.
Leave a Reply