The back-to-school shopping season has started, and so have the many back-to-school sales launched by all kinds of stores, whether online or offline. Today, we find Milanoo updated its homepage promotional banner with the featured special: Back to School Sale. It seems Milanoo is a bit late to offer this promotion now, but considering the fast international delivery, it is not late at all.
Based on our finding, this time items included in the Back-to-School Sale on Milanoo.com mainly target high school, college or university students. Apparently, fashion is the major theme of the sale. There we find prom dresses, homecoming dresses, fashion shoes, fashion handbags and print dresses. All are offered at a slashed-down price for the Back-to-School promotion only. Some of them are even on sale with a high discount of 50%. As always, free shipping is page wide available on all back-to-school items.
Besides the item displayed on the Back-to-School Sale page, you may also find other back-to-school products when you look elsewhere on the website. It's easy to identify them as each back-to-school item is labeled with a "Back-to-School Sale" mark on its item image.
Below are some of the items we've selected from Milanoo's Back-to-School Sale.
1. Nice Strips Sash Bow Cotton Women's Print Dress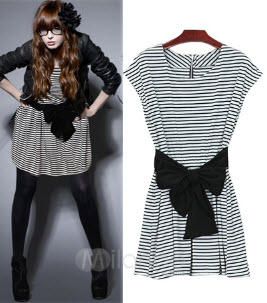 2. Persia Spaghetti Empire Waist Floral Cotton Women's Print Dress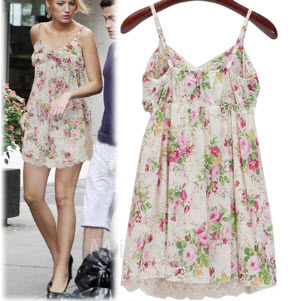 3. 6 1/4" High Heel Black Patent Ankle Straped Sandal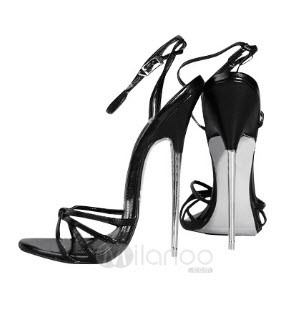 4. Lovely A-line Strapless Chiffon Satin Prom Gown/Homecoming Dress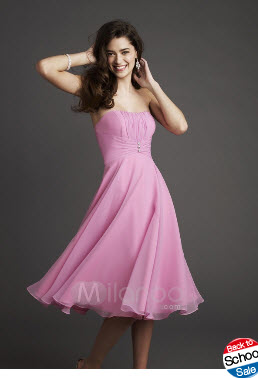 5. Attractive Fuchsia A-line Strapless Black Sash Applique Lace Tulle Satin Prom Gown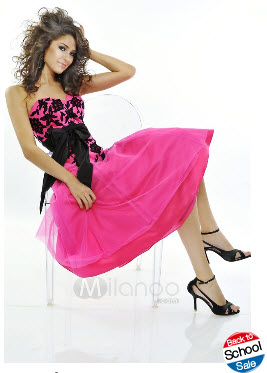 6. One-Shoulder Sweetheart Short Organza Beaded Satin Short Cocktail Homecoming Prom Dress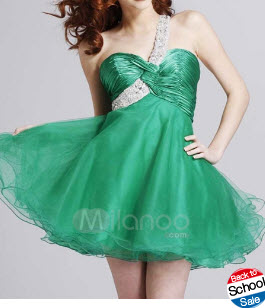 Click to view more Back-to-School Sale items on Milanoo.
Leave a Reply