I stumbled upon the online dress retailer Merledress.com when I was doing research on the Chinese international dress supply market. I was quite astonished when I discovered the store and was deeply impressed by their professional website layout, advanced and easy-to-use shopping system, huge varieties of products (about 6,000 styles in various types of special occasion dresses) and their seemingly very dedicated customer service team. I was wondering why I hadn't even heard about it before. Soon I got my answer: this site was officially launched in 24 April, 2012 – a still very young site.
To uncover more details about Merledress in case some readers want to trade with them, I spent days searching all kinds of topics related to the site. Here I would like to share what I've found about them.
Unlike many other Chinese global online shops, Merledress.com uses a registered trade mark "Merle Dress". This indicates the store takes branding building very seriously. Only legitimate companies that aim to expand their business to the most and build their name on the global market on the long-term would do that way.
Although their online shopping business started just months ago, they have been a veteran supplier of wedding dresses and other formal or semi-formal dresses since 2010. In the past they started their business by building a factory to manufacture dresses and supply them to middlemen from both the domestic market and the overseas market.
Standing out by low prices and fine materials, MerleDress has been growing very rapidly. Soon in 2011, they attracted a large investment and established the Merledress. Inc. in Suzhou, China. Then in 2012 their own international online dress shopping website went live. In the same year they moved their head office to Hong Kong while keeping their Suzhou office as the centre that handles the production, shipping and any other supplying work.
The site is verified as an Upfront Merchant and co-operates with Paypal to provide buyers with the world's safest payment potion. Both facts show that they are at least an honest seller doing real business with buyers. You know, Paypal is constantly kicking out dishonest Chinese suppliers who get too many complaints from customers.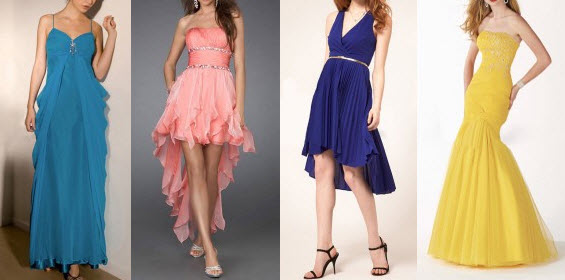 In terms of varieties and prices, I've compared Merledress.com with other famous China-based online dress suppliers like Lightinthebox.com or Milanoo.com. According to my findings, the quantity of styles in the dresses they offer is big enough and deserves a good look, although comparatively the number is not the largest. As for pricing, they are definitely one of the most competitive (if not always the lowest). For instance, most of their trendy evening dresses, homecoming dresses, prom dresses, cocktail dresses and other party dresses are priced at between $100 and $150 only. Currently, free shipping is available on select items.
The biggest difference that separates Merledress.com from their competing stores is: they use their own factory to tailor all dresses for their customers instead of passing the orders to their co-operative manufacturers. This means they can well control the quality of the dresses and are able to provide better after-sales service.
One Response to "Merledress Review: They Make Dresses Directly for Their Customers"
Ashhow Says:
August 13th, 2013 at 3:13 am

I read the reviews, I looked the the FB profile and thought to myself, they can't be all that bad I'll give it a go…What a mistake that was!!

DO NOT BUY FROM MERLE DRESS! My dress is nothing like I ordered. It's meant to have Rhinestones on the top it's covered in tacky sequins and doesn't fit properly. it is massive across the boobs and tight across the midsection, I didn't order custom size, but however it is made it is not proportioned.

I've sent them a million emails, at first they would reply, it's now been two weeks with no contact. They over charged me $20 and refuse to refund me, I've taken photos of my bank statement, my order, my invoice and even did a "new" order on their website and screen shot the price from them to prove they over charged me and they flat out refuse to accept this. Every excuse under the sun, blaming it on a third party payment (which was not used, I paid direct to Merle dress with a credit card), then they said it was Alipay, I've never even heard of this, then they said it was my banks fault. etc etc. End of the day, the transaction was FROM MERLEDRESS and it was too much but as I said, they simply stop replying!!! Save your money. Shop at lightinthebox.com EXCELLENT product and never had a problem with them!
Leave a Reply