The Chinese online shopping site Lightinthebox.com have officially released their Black Friday 2012 deals. If you are searching the Internet for Black Friday specials offered by China based stores, you should really take a good look at their offers.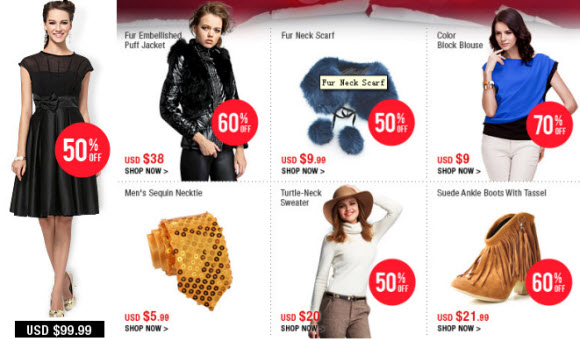 Impressed by their quality and fashionable products as well as their professional service, I personally like the company very much and show high respect for them. For global buyers who are interested in shopping with Chinese suppliers, I can't help recommending them again and again.
Wedding dresses, bridesmaid dresses, party dresses, faucets and electronics are the major fields of the site, while they are also carrying a lot of other products for sale, such as cosplay costumes, home decorations or toys & hobbies. If you, like me, visit the site regularly, you may have noticed that their homepage banner area never lacks advertisements for wedding apparel and modern faucets. That's why I always think the two categories are their major revenue earners.
At the same time, discussions and reports about Lightinthebox.com in China always mention their superior design wedding dresses, low priced high-end special occasion dresses and quality-made stylish faucets. In addition to cooperating with some premium manufacturers to supply their customers with quality guaranteed products, the company also have a few factories of their own, mostly bridal apparel plants. Besides, they conduct a strict procedure to verify the quality and the packaging of each product before it is sent out to buyers, no matter it is made by their own factories or their partners. That is why they have less negative reviews compared with their powerful competitor Aliexpress.com, which adopts a completely different business model and is not able to control the quality and service standards so well.
OK, let's just see what we can take advantage of the Black Friday deals at Lightinthebox.com. This Black Friday they offer up to 80% off a variety of fashion products, including little black dresses, high neck tweed coats, fur embellished puff jackets, fur neck scarves, blouses, turtle-neck sweaters, ankle boots with tassel and much more. For electronics, the price is as low as $6.99 only. Their select hot-selling electronic products are now on a blowout sale. For instance, the following Android 4.0 tablet PC is available at as low as $79.19 after discount, for today only.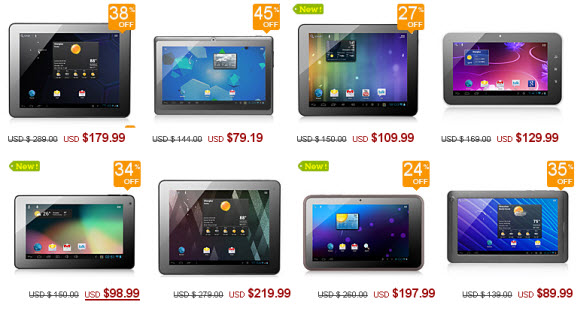 Also, don't forget to use their Black Friday coupon code "BLACKLITB" for a better saving when your order value reaches $85. By inputting the code at checkout, you will get $10 off instantly to further reduce your cost.
View more Black Friday deals at Lightinthebox here >>
Leave a Reply