As a successful wholesaler of foreign trade, ePathChina.com always keeps pace with the times; not only its business, but also self-improving to meet the higher requirements of consumers.
ePathChina.com upgraded its old website. Comparing with previous version, actually, there is a little change to the overall layout of the Home page. Also, people will find a fresh new display in the web page of each single product. Now, browsing ePathChina.com, consumers will have a pleasant refreshing feeling.
In the upgraded interface, you will be surprised to find the product pictures become clearer and more colorful. In addition, ePathChina.com provides more pictures taken from different angles which can give buyers all-wave information of the product.
Besides, in the new page, customers can have clearer information of inquiry. No matter a single unit or two or any other larger orders, people will find the payment lead. Plus, people will get some useful tips provided on the page, such as after-sale service, shipping and FAQ, which were added on the needs of the consumers.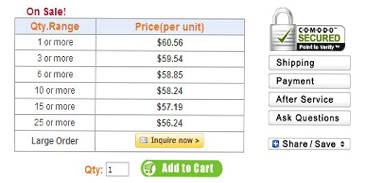 One more good news for the customers is: along with its website upgrade, ePathChina.com launched another unprecedented function in appreciation of new and old customers–Discount Coupon Codes.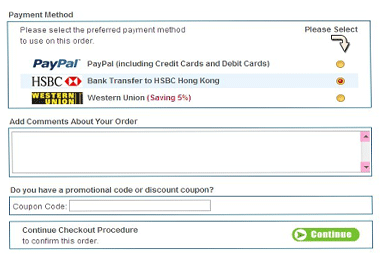 That is to say, buyers can use a coupon code released by ePathChina.com to have an additional discount. For consumers, it is really exciting news, isn't it? So, to get more benefits, pay close attention to the constant updates of ePathChina.com!
ePathChina.com always tries its best to be the preferred partner of consumers. And ePathChina will continue to optimize the website and provide more excellent service to meet the higher and higher demands of customers.
This post is contributed by ePathChina.com
One Response to "ePathChina.com Upgraded Website and Launched Coupon Code Functionality"
coupon guy Says:
September 21st, 2009 at 4:02 pm

ePathChina is a very good site i use it for all my international work 😀
Leave a Reply