When it comes to shopping high-margin baby apparel or children's apparel from China, DHgate.com is definitely worth checking out. It is one of the biggest wholesale trading websites where you can find countless Chinese sellers offering varieties of products to global buyers.
Recently I noticed that DHgate.com is hosting a promotional campaign targeting apparel for children, which will last till December 31, 2013. Up to 30% off is offered on a wide range of baby clothes, girls' clothes, boys clothes, children's hats, girls' hairbands, children's shoes and more. All products are selected from top sellers who have a better credibility record. During the whole promotional period, new deals are updated on a weekly base so that buyers can get awesome deals on more styles. In addition to super low pricing, free shipping is another great attraction.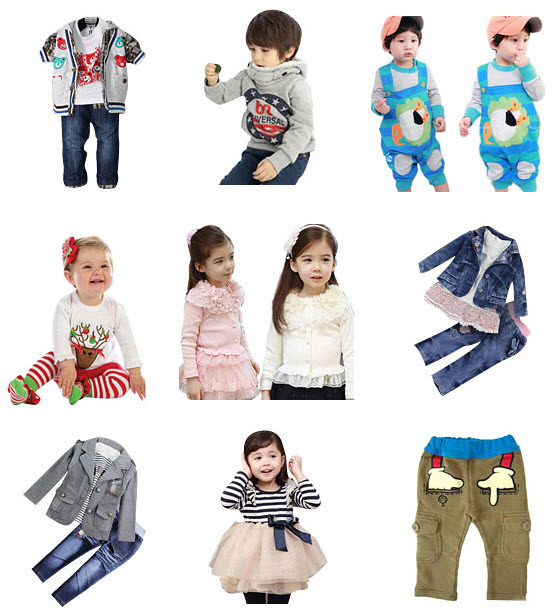 If you are running a store of children's apparel, you can't afford to miss out these amazing deals which have high re-sell margins. Though each product on sale there requires a minimum order quantity, it is usually very small: 3 pieces per lot, for instance. See all deals >>
About DHgate.com
As for business model, it is very similar to Aliexpress.com — you may know this site better as it belongs to the famous Alibaba Group. However, in practice, DHgate.com is the true forerunner in this field and Aliexpress.com is the follower though the latter may grow even faster backed by the powerful company background. Generally, I rank the two sites the best options for sourcing low wholesale priced products for small and medium-sized businesses. Both of them are very famous in the Chinese online foreign trade arena and they are legitimate shopping sites providing payment protection service.
I myself had worked for DHgate.com for years before I created my own business and I would always vote for them if asked to recommend a trusted wholesale shopping website based in China. You can use DHgate.com and Aliexpress.com to compare prices in order to find the best deals. Anyway, note that the risks of shopping with such websites are quite the same too: despite of the membership verification system and the payment protection service, you may still encounter scammers at either site. So using extreme caution is always necessary and do remember to follow the dispute procedures of the sites when a problem is occurred.
Leave a Reply