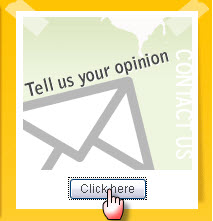 Just now when I opend the What's New page on DHgate, wow, i found everthing had been refreshed there! The whole page becomes simpler and sections are more neatly displayed–i am sure it is now easier for buyers to find what they want there. Also, the colors look brighter than before. I love this new look!
What's New is a special zone launched on April 9 this year. Don't get it wrong–it is not a zone for new arrivals. Instead, it is an exlusive online corner where buyers can find the latest items in the market. All items there feature the latest technolgy or designs, which are invented and produced to make people's life easier. Also, you can often see a lot of novel and interesting items there.
For example, an EZ comb is not simply a comb that combs a girl's hair, but also a great hair styler that can make different fashion styles for girl's hair in a few minutes. Hot-selling items like this are countless and added regularly there. All the items offered in this zone are produced by Chinese manufactures and most of them are provided directly by these manufactures. So buyers can always find the best prices for the "new" items. For those who are looking for some new business opportunity, i think DHgate's What's New can be a fantastic option.
Now let's come back to the redesiged page of What's New. A close look into the new version of What's New indicates that two new features have obviously added. First, now buyers can contact DHgate about What's New items by clicking the "Tell us your opinion" section on the right corner of the page. According to the China wholesale online mareketplace's own introduction, this feature is added for buyers to tell what new items they would hope to see in the zone or what they would expect DHgate to improve on items or services offered there. Second, a list of trusted new sellers can be found on the right side of the page. From this week's list, we see that these sellers specialize in different industries ranging from apparel, makeup and electronic products to cell phones, digital cameras, etc.
For more information, you can go visit DHgate.com.
2 Responses to "China Wholesale Website DHgate: What's New Has A New Look"
andy Says:
June 26th, 2009 at 8:44 pm

ePathChina can cooperate with DHgate?????

webstie Says:
April 4th, 2010 at 12:58 am

[…] word shown in the picture. Notify me of followup comments via e-mail. Recently. Thu, Feb 11, 10. …China Wholesale Webstie DHgate: What's New Has A New LookChinavasion: Low Prices, High Quality & Have Fun About dropshipping service offered by … China […]
Leave a Reply