Amazing High-tech Electronics at Low Prices
Chinavasion.com is a company that mainly offers electronics, including computer accessories, car accessories, electronic gadgets, mobile phones and much more. Else, I found this wholesale online shop offers wholesale or drop-ship discount prices for all the products. Now, in order to help people learn more about the wholesale computer accessories on Chinavasion, I will dig into some specifications of the following products, whose performance as well as functionalities is smart and fantastic.
Personal Computer Pens
The product below offered by ChinaVasion can be called a PC pen, which combines the two functionalities of a mouse and a keyboard. This means both the mouse and the keyboard can be displaced by this pen. By pressing the pen nib once, you are pressing the left key of the mouse, while rolling the dial of the pen means pressing the right key. In addition, you can press the pen nib twice for double clicks.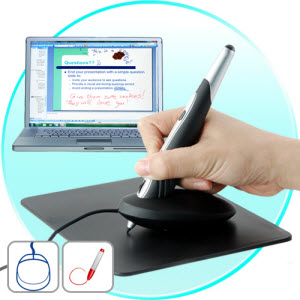 Actually, the main function of this pen is handwriting input. If you feel bored to click the keyboard, why not use this pen to handwrite on the screen? And the amazing thing is: what you have written can be transformed into text by the computer. What's more important, you can practice your handwriting by using the PC pen, which the traditional keyboard can't do.
In a word, PC pens deliver more convenience to users than a single mouse and a single keyboard do.
Flexible Keyboards
A flexible keyboard? It may sound impossible for you. But it's real. This amazing keyboard is made of silicone and rubber,thus it has a good flexibility. Compared with traditional keyboards, this product has more advantages, like easy to clean, dustproof and waterproof, to name just a few.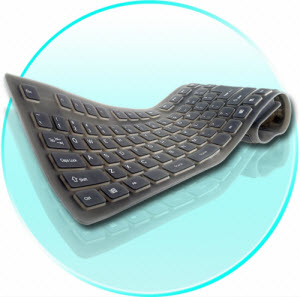 Its price is not at all more expensive than an ordinary keyboard. Besides, if you buy more, you can get lower price. For example, if you order 3-6 pieces of the flexible keyboards, you will get a price lower than that for 1 piece of the keyboard; if you order 7-10 pieces, you will get an ever low price and so forth. Most consumers reflect that it needs a little time to get used to this product, however, after that, they feel great to use it.
Bluetooth Optical Mouse
The following product named wireless optical mouse connects to computer through Bluetooth within 10 meters. Based on ergonomic design, though working longer with this kind of mouse, you won't feel any discomfort. As a first-time user of this wireless mouse, I feel more convenient and comfortable either by right hand or by left hand. Since its birth, Bluetooth optical mice have become a permanent bestseller among the variety of computer accessories. As a matter of fact, more and more people choose to use wireless electronics like this cool Bluetooth optical mouse—that's why this kind of electronics is so hot in recent years.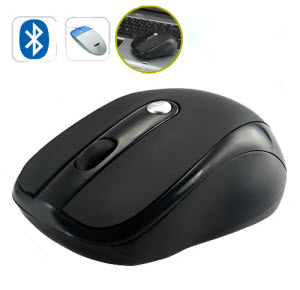 In the future, I will look closer into the huge selection of wholesale electronics available on Chinavasion.com and try to explore more great electronic gadgets like these wholesale computer accessories. More reviews on China wholesale electronics will be published soon on ChinaWholeSaleReviews.com. If you are interested, don't forget to come back regularly for the updates!
View more Computer Accessories or other Electronic Gadgets at Chinavasion.
2 Responses to "China Wholesale Computer Accessories: Amazing High-tech Electronics at Low Prices"
Leave a Reply