Celebrities in the entertainment world are usually the trend leaders of the fashion industry. That explains why people like to follow celebrity fashion and try in many ways to get the celebrity looks they fancy. Unfortunately, most fashion pieces celebrities wear are too expensive to afford.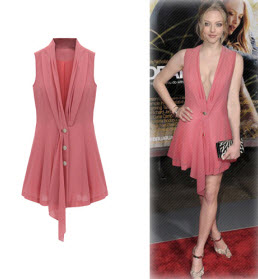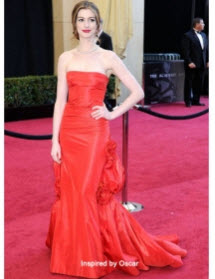 However, we do have a compromising solution to getting celebrity fashion for less: forget about the name brand or designer fashion for celebrities, think about the celebrity style inspired fashion. Though such fashion items will not be exactly the same as what your favorite celebrities wear, they do have similar styles or designs that will create equally beautiful looks. When you step out in such outfits, it's likely that you will get many second glances in the street.
When it comes to shopping celebrity fashion for less, the China-based international shopping website called LightInTheBox may be a great choice. The company runs wholesale and retail business targeting global customers and offers a huge range of fashion items. Founded in 2006, Lightinthebox.com has established a name in the international fashion arena. The online shopping website is especially known for its quality but cheap priced special occasion dresses, including wedding dresses, evening dresses, prom dresses, cocktail dresses and much more. In particular, all kinds of celebrity style dresses or outfits are one of the best-selling product lines there.
The celebrity style inspired fashion items available on LightIntheBox are designed by professional fashion designers and tailored by skilled dressmakers based on your specific body measurements. As a reputable international shopping company, LightInTheBox always uses quality materials to make the fashion items so customers don't have to worry that what they buy from the company may be a crap in terms of quality. Then, the pricing it offers on the large selection of celebrity fashion items should be another great attraction. For celebrity style formal gowns such as evening gowns, the prices range from $99.99 to $299.99; for celebrity style daily looks, the prices range from $29.99 to $59.99. For instance, the following Victoria Beckham style deep V-neckline sleeveless dress is offered at $49.99 only.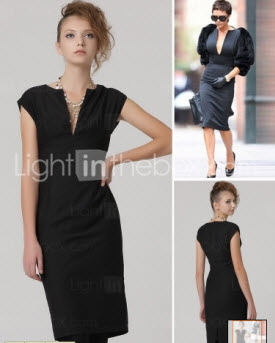 In addition to the low regular prices, LightInTheBox launches promotions frequently in different forms so that you can get celebrity fashion for less. Limited-time coupon codes or discounts, free shipping and discounted fast delivery are the most commonly used promotional incentives by the company. To save even more on your shopping there, you are encouraged to check out if any LightInTheBox coupon codes are available for your purchases each and every time.

Check out the Celebrity Fashion for Daily Looks at LightInTheBox >>

Check out the Celebrity Fashion for Special Occasion Dresses at LightInTheBox >>
Images courtesy of Lightinthebox.com
One Response to "Celebrity Fashion for Less: Get Your Favorite Celebrity Looks on an Easy Budget"
Leave a Reply