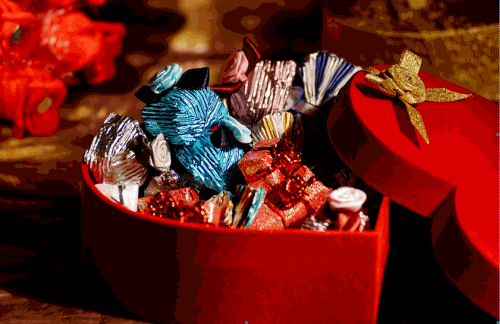 Once upon a time, we sang loudly, "Do not love so much, just love a little bit."
Now most of us would never miss any of the anniversaries in our life. We use such opportunities to remind us of the importance of love, to celebrate happiness, and to extend our gratefulness to those we love. The so-called Valentine's Day, for example, is all about love.
If Valentine's Day is a special day with warm and romantic joy, Valentine's Day gift is a pleasant surprise for such a happy day. Valentine's Day gifts between different pairs of lovers carry different meanings. Chocolates, perfume, diamond rings and beautiful flowers are familiar gifts for us all. Obviously, these gifts are not so perfect for making your extraordinary declaration of love to your darling. Then on the 2010 Valentine's Day, what kind of gifts can create a romantic and touching feeling between you and your lover, and makes the sweet day unforgettable?
I would suggest you take a good look at Valentine's Day gifts offered by China-based online stores like DHgate or Lightinthebox. Why? This year, Valentine's Days is the same day of China's Spring Festival, which makes the lovers' day particularly special and meaningful for Chinese people. As a result, now there are already tons of promotions on Valentine's Day gifts available in street shops and online shopping websites in China.
Now, to find adorable gifts for your sweet heart, you don't have to rush around the street stores one by one, just by a click, you will get your desired gift delivered to your door. Thanks to the Internet and the popularity of cross-border trading, you are now able to buy whatever you like direct from China! Of course, who would like to bother buying from a country so far away? If you are aware of the great benefits, you will believe it worth a try.
Major benefits from buying gifts from China:
1. You can choose from the world's biggest selection of gifts for various occasions in diversified styles;
2. You will get a much better price for the same gift available in your local store; if you buy in bulk, for example, for different holidays or occasions, you will get even lower prices;
3. Delivery from China to many western countries is now speedy and convenient.
For details, check out DHgate's Wholesale Gifts category or Lightinthebox's Wholesale Gifts category
Leave a Reply