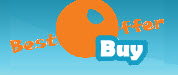 Based in China, BestOfferBuy is a Singapore online shopping company mainly offering all kinds of electronics and accessories. The China wholesale shopping website has been serving global customers since 2003 and has built a remarkable customer base around.
Is shopping at BestOfferBuy.com legitimate and safe?

Boasting of more than 60,000 products and over half a million customers, BestOfferBuy.com is a proven legitimate company which enjoys a good reputation on the global market. Shopping at BestOfferBuy.com is safe – the site is verified by McAFee Secure and VeriSign on a daily base so you don't have to worry that you may pay your money on a phishing site or your private information may be exposed by an illegal party. For first-time purchasers, if you are still not confident enough shopping with the wholesale website, you are encouraged to choose PayPal as your payment method. You know, being an authoritative and reliable payment service provider, PayPal provides protection for buyers. In the case you feel you are cheated by a dishonest seller, you can get your money back by claiming to PayPal.
What are the main products BestOfferBuy sells?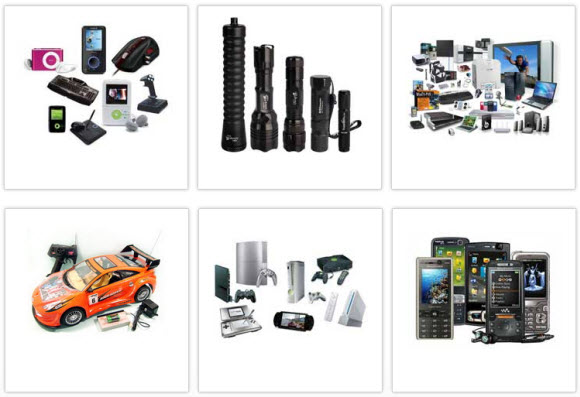 Being a China wholesale shopping website of cheap electronics, BestOfferBuy covers a wide range of sub-categories, including car accessories, health & beauty, home & office, iPod, iPhone & iPad accessories, memory cards & USB drives and much more. Most of its items are small gadgets that are amazingly practical but highly affordable. Such gadgets tend to feature compact shapes but have powerful functions, particularly good for resell business. Based on our findings, the hottest product lines of BestOfferBuy are: PC & laptop accessories, cell phones & accessories, MP3 players, flash lights & laser pens, novel toys, USB drives and video game accessories. There are too many fun gadgets available at BestOfferBuy, if you are a reseller trying to source some high-margin products for your inventory, you gotta browse its categories thoroughly and don't miss any great item there.
How is the quality level of items available at BestOfferBuy?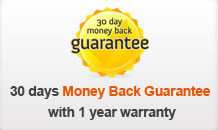 All items for sale at BestOfferBuy come with a 30-day money back guarantee and an at least 1-year warranty. Whether the item is or seems defective, or simply that you change your mind or don't like it, you can send it back to BestOfferBuy for a full refund within 30 days since the receipt of the item. Some of the items are covered with an ever longer warranty period so you don't have to worry that the items you purchase may be cheap in quality. View details about Returns, Exchanges and Refunds at BestOfferBuy.
How about the prices BestOfferBuy offers?
Well, we would suggest you take a look at the products and prices provided by BestOfferBuy by yourself first. Then, we guess you will understand the competitiveness of its prices is beyond any words. It's just hard to find the same good prices anywhere else –we compared some of the prices for some items with those of the same or similar items offered by other suppliers and have to admit that they are really attractive. Can you believe that an Apple-compatible interchange AC adapter plug is offered at $1.8 USD only? But it's true! In fact, if you order larger quantities, you can get even lower wholesale prices for the item.
Which shipping methods does BestOfferBuy adopt?

Currently, BestOfferBuy mainly uses Hong Kong Post Air Mail, Hong Kong Post Registered Air Mail and DHL Express to ship out orders from its Hong Kong warehouse to worldwide. In particular, FREE SHIPPING is available for any order shipped by Hong Kong Post Air Mail. Normally, it takes 1-3 business days for BestOfferBuy to process an order since the receipt of payment and 2-14 business days for the order to reach the destination based on shipping method and shipping distance. View details about Shipping at BestOfferBuy.com.
Is drop shipping available at BestOfferBuy?
Yes, drop shipping is a constant value-added service offered by BestOfferBuy. If you are a reseller who wants to kick away all headaches about warehouse space and order processing, you can ask BestOfferBuy to drop ship your orders to your customers. No extra fees will be charged for using the drop-shipping service at BestOfferBuy.
Which payment methods does BestOfferBuy accept?

You can pay your order to BestOfferBuy by using PayPal or any of the major credit cards such as MasterCard and Visa. Credit card payments will be processed by PayPal – but you don't have to own a PayPal account to make the payment through credit card.
Above are all the basic facts we've dug out about BestOfferBuy.com, the legitimate China wholesale shopping website for high-margin electronics. You can share your insights about the wholesale company by leaving your comments below. Topics about BestOfferBuy reviews, BestOfferBuy items, BestOfferBuy services, BestOfferBuy coupons, BestOfferBuy scam or anything related to BestOfferBuy.com are welcome here!
Check out the latest BestOfferBuy Coupon Codes.
Check out the Weekly Deals at BestOfferBuy.
Images courtesy of BestOfferBuy.com
One Response to "BestOfferBuy Review: Facts You Must Know about BestOfferBuy.com"
Leave a Reply