In recent years, plus size clothing has become a noticeable trend in the fashion arena. In particular, plus size wedding dresses are increasingly popular as the number of plus size ladies grows. Fortunately, it turns out that plus size fashion is not at all overshadowed by the so called "perfect figure fashion". Instead, more and more well-designed plus size clothes stand out by their unique charm.
To be honest, I myself had not paid much attention to plus size fashion until I saw some great pieces of plus size prom dresses in some online shops. Then this time, I happened to notice that on Lightinthebox, there is a great selection of plus size wedding apparel and can't wait to share the beautiful styles here. I personally believe that these plus size wedding dresses are the best of the best in terms of style and design. Just take a look at some of the top picks yourself! For details about each wedding dress, you can click the image to enter the product description page.
Note: Most of the plus size wedding gowns below are displayed on standard size models but they all can be custom-tailored by the store based on your specific measurements. They have been proven to look good on plus size women!
1. Sheath / Column One Shoulder Court Train Satin Chiffon Wedding Dresses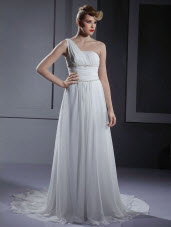 2. A-line V-neck Sweep / Brush Train Chiffon Wedding Dresses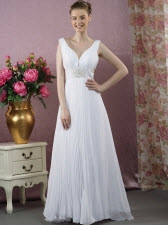 3. A-line Halter Chapel Train Satin Organza Plus Size Wedding Dresses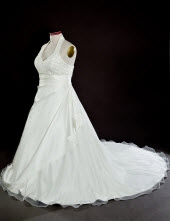 4. A-line Strapless Court Train Satin Chiffon Wedding Dresses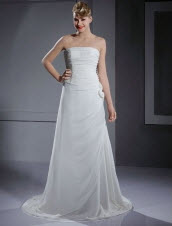 5. Sheath / Column High Neck Watteau Train Satin Tulle Wedding Dresses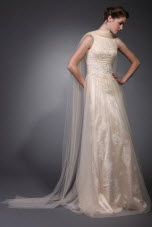 6. Princess Off-the-shoulder Sweep Train Satin Lace Wedding Dresses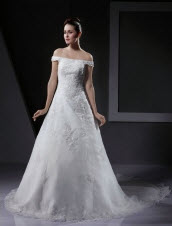 7. Ball Gown Strapless Sleeveless Chapel Train Organza Satin Wedding Dresses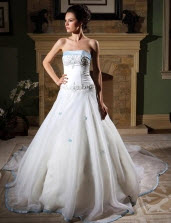 8. Princess Ball Gown Off-the-shoulder Cathedral Train Satin Wedding Dresses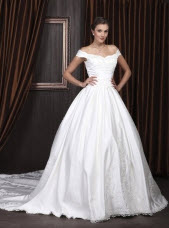 9. A-Line Strapless Court Train Satin Organza Wedding Dresses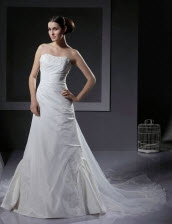 10. A-Line High Neck Sweep / Brush Train Satin Lace Wedding Dresses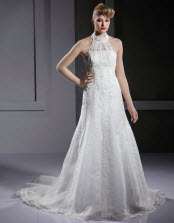 11. Princess Ball Gown Sweetheart Chapel Train Taffeta Lace Wedding Dresses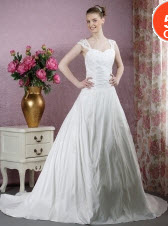 12. Ball Gown Sleeveless Floor-length Satin Wedding Dresses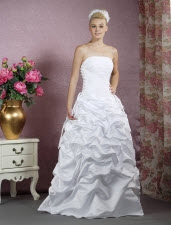 More Plus Size Wedding Dresses from Lightinthebox.com >>
Like Lightinthebox.com, Milanoo has some amazing pieces in plus size wedding dresses too. All of them are showcased on 100% plus size ladies, which means you can more vividly see the actual effects. If you are looking for cheap plus size wedding dresses, they may be a good fit. Why not check them out first?
1. White Spaghetti Deep V-neck Floor Length Satin Plus Size Wedding Gowns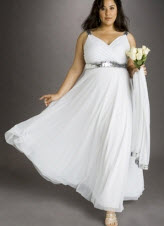 2. White Strapless Embroidery Plus Size Satin Sweep Bridal Gowns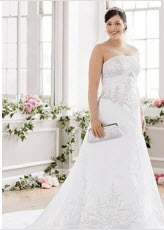 3. White Spaghetti Embroidery V-neck Sweep Lace Plus Size Wedding Dresses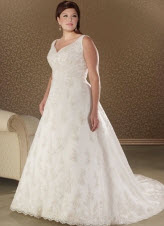 4. Ivory A-line Halter V-Neck Sweep Lace Satin Plus Size Wedding Gowns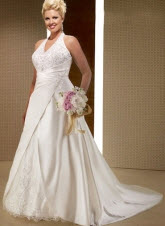 5. White Floor Length Strapless A-line Plus Size Wedding Dresses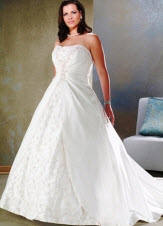 6. Sweep A-line Deep V-Neck Spaghetti Organza Plus Size Wedding Dresses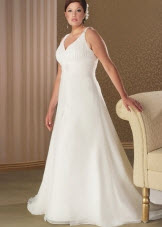 More Plus Size Wedding Dresses from Milanoo.com >>
Images courtesy of Lightinthebox, Milanoo
One Response to "Best Styles in Plus Size Wedding Dresses"
Wedding Dress Trends for 2010 Says:
December 12th, 2011 at 3:49 pm

[…] want to let the bride's happiness and glory shines throughout the wedding, then the metallic wedding dress style is appropriate. Even if the wedding dress style is simple, the glittering gold or silver will […]
Leave a Reply