China has countless online international stores offering all kinds of products in the form of wholesale or retail to buyers from all over the world. However, rare offers hosiery products such as socks, stockings or tights. We have been doing research on China-based global shopping sites for years but so far we have found only three sites where you can buy cheap wholesale socks, stockings and other hosiery products: DHgate.com, Aliexpress.com and Dinodirect.com.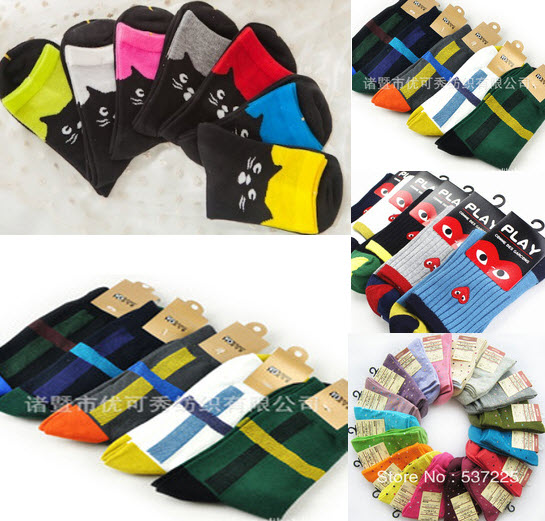 Unlike the majority of Chinese virtual shops which focus on a major field such as electronics or apparel, the three shopping websites mentioned above have one thing in common: they are comprehensive shopping malls covering lots of categories. In particular, Dinodirect.com is itself a super big retail seller with its own warehouses and handles all pre-sales and after-sales issues by its own internal staff while DHgate.com and Aliexpress.com are wholesale transaction platforms offering service to both buyers and sellers.
If you are looking for cheap wholesale socks for men, women and children, stockings for women and kids, or any other type of hosiery products for any age or any gender, these sites are worth considering. Though Dinodirect.com is mainly doing retail business, you can get wholesale prices if you order more. Vice versa, even though DHgate.com and Aliexpress.com focus on small and medium-sized wholesale transactions, retail orders with a very small MOQ are extensively accepted there.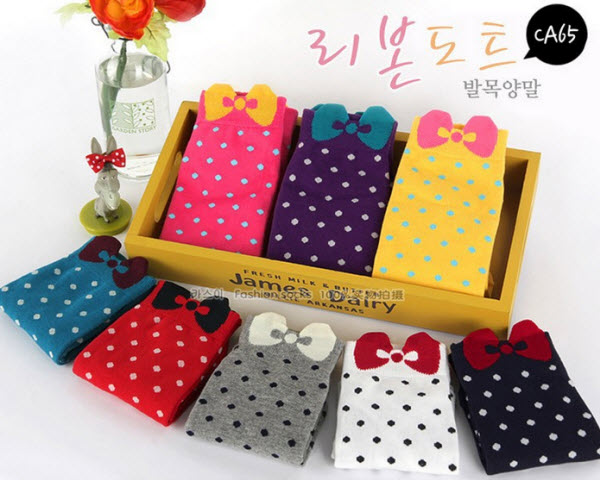 Let's compare the pros and cons of shopping for made-in-China hosiery products from Dinodirect.com to from DHgate.com or Aliexpress.com:
Pros:
1. better quality control and guaranteed through its own warehousing management and quality verification system;
2. more standard customer service for pre-sales and after-sales issues;
3. shopping security better assured as it is a tested legitimate e-commerce company.
Cons:
1. less styles to choose from
2. weaker pricing competitiveness
Pros:
1. much wider ranges of socks, stockings, tights and any other hosiery products;
2. much more pricing options and it is easy to find the lowest priced products thanks to the competition among the sellers;
3. payment protected by a reputable third party DHgate.com or Aliexpress.com and buyers don't have to worry about losing money when dispute comes out
Cons:
1. sellers vary significantly in terms of credibility or service standards and you have to spend more time to find the better ones;
2. products can be quite different in quality standards and it is not easy to judge whether the quality is good or not simply by the pricing or the image products;
3. dispute processing procedure can take really long
If you ask for my advice, I would encourage you to use DHgate.com or Aliexpress.com to source best-margin wholesale socks, stockings or tights, seeing that you can find unbeatable prices there. To avoid encountering dishonest suppliers or scammers at such sites, you can take more time to do research on the feedback profile of the sellers you are interested in. For instance, besides the Feedback score, you can read carefully the customer reviews which can help you get a better understanding of the sellers. Also, always bear in mind that when a dispute happens, never try to solve it in private with the seller. Instead, you should open or submit a dispute to the DHgate.com or the Aliexpress.com and waits for the ruling by the third party. That way you can best protect your money and interest.
Leave a Reply