Today, spy cameras are no longer the exclusive items for secret agents or policemen—novelty spy camera gadgets are now extensively used by ordinary people for the purpose of security or simply for fun.
A regular-looking pen lying on the desk can be a spy camera that is left by the owner by purpose to take secret recordings of what's happening while he's away. If a thief visits the house, what he's done there may be completely recorded and soon he will be arrested based on the recording. Isn't it interesting?

Anyway, using novelty spy camera gadgets to keep an eye on one's home is really common now. Especially when one has a babysitter looking after his or her kids, or a nurse taking care of one's sick parent or grandparent at home, a novelty spy camera gadget can help supervise the job of the employees without embarrassing them. By doing so, you don't have to worry that your little baby or old parent or grandparent is mistreated. Of course, you can also take advantage of the invisibility of the spy camera and use the spy camera gadgets to record whatever while you're having fun with your friends, in a park, in an outdoor adventure, etc. One day when you share the videos with the friends, they'll be surely surprised and excited!
Recently I've found three novelty spy camera gadgets which I personally believe are the best for any purpose: security, spy or fun. In addition to the great recording features, all creative these spy camera gadgets have a fashionable look that makes them also a wonderful fashion accessory. Just take a look below!
Top 1: 8GB High Definition Waterproof Fashion Spy Camera Watches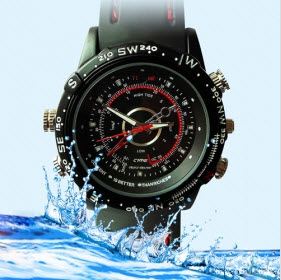 Even if you don't care about the camera feature, this watch is cool enough to wear for any occasion. Of course, its biggest value lies in its amazing camera function. This watch is equipped with a hidden camera and a built-in microphone that can create high quality synchronous HD videos. Besides, the 8GB of internal memory provides plenty of space to store all that surveillance. See more features >>
Top 2: HD Sexy Glasses with Spy Camcorder / Hidden Camera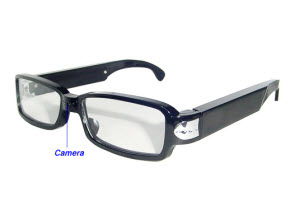 This pair of spy camera glasses looks no different from ordinary fashion glasses, if you are not aware that it has a built-in spy camcorder with a hidden camera between two lenses. Simply by pressing the button located on one frame side, you can start recording whenever and wherever. There is mini a USB port for data transfer and charging built in the side too. With a LED indicator, you can make sure whether the camcorder is working or not. Easy to use and stylish, this novelty spy camera gadget is great for keeping memories of those happy moments you've spent together with your friends or family. See more features >>
Top 3. 8GB Sound-Activated Video Spy Camera Pens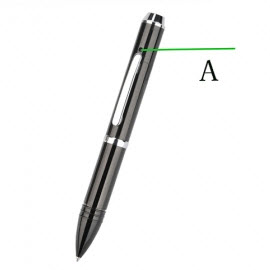 Like all novelty spy camera gadgets, this spy pen has a hardly visible camera for taking recordings. The most attractive feature of this spy camera pen is its sound-activation function. You can leave it dormant on a table and when it senses even a weak sound around, it will start recording secretly. Besides the high-definition video recording function, this pen can also take quality pictures. Easy to carry and easy to operate, the novelty spy pen is widely used in lectures, meetings or some business occasions. See more features >>
More Novelty Spy Camera Gadgets >>
Images courtesy of Lightinthebox
You may also want to read:
Novelty Gifts for Christmas 2010: Creative, Fun and Affordable
Leave a Reply