Being the biggest manufacturing hub, China exports large amounts of clothing and accessories to countries and regions around the whole world every year. Unbeatable pricing is the most important drive for the trend. Once you find some stable and reliable wholesale clothing supplier in China, you've finished the first and the key step heading towards success in your business.
I've introduced the top online China wholesale clothing suppliers in one of our previous post "China Wholesale Clothing Shopping Guide: Buy Best and Cheapest Clothing from China". Large or small, most online wholesale shopping websites of apparel based in China source their products from big wholesale markets, mainly located in Guangdong Province and Zhejiang Province. Shops in these wholesale markets are run either by manufacturers or by exclusive distributors of certain brands, cutting all levels of middle men and thus offering the most competitive prices.
As the capital of Guangdong Province and the centre of the Pearl River Delta, Guangzhou has the greatest number of export-oriented wholesale clothing markets, most of which are positioned around the Guangzhou Railway Station. If you pay a visit to the Guangzhou Railway Station yourself, you may be awed by the hustle and the bustle of the area surrounding the station. Almost all Chinese suppliers of clothing know that that area is occupied by all kinds of wholesale markets, especially goods for export, including clothing & accessories, shoes, suitcases and bags and more.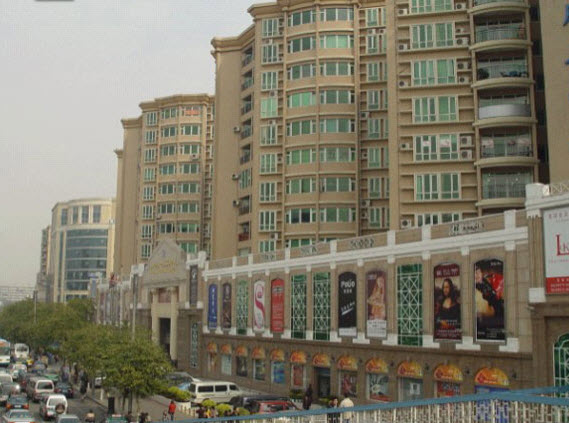 In particular, the Canton Station West Clothing Wholesale City is best known for offering medium and high-end clothing for export at low prices. The City is composed by a number of foreign trade wholesale markets, specializing in selling casual and sports clothing for men and women's clothing that follow closely the global fashion trends. Apparel accessories like hats, belts and socks are also extensively available there.
If you are looking for wholesale clothing and accessories for kids, then you should really visit Zhongshanba Road in Yuexiu District of Guangzhou. It is a street fully filled by children's clothing wholesale shops. All kinds of categories of baby clothing and children's clothing can be easily found there. In addition, prices are absolutely low – they can be even lower if you are good at negotiating for great deals.
Famed as "The Street of Wedding Dresses", Jiangnandadao Road is the biggest wholesale wedding apparel and accessories market not just in Guangzhou, but in the whole Southern China. From wedding dresses to bridesmaid dresses to flower girl dresses to groom wear, every category of wedding apparel has plenty of styles and pricing ranges to choose from. Other wedding supplies like wedding jewelry, headpieces, veils, wraps, handbags and shoes are offered as well.
However, when it comes to shopping for wholesale wedding apparel and accessories from China, you are encouraged to consider markets located in Suzhou or Hangzhou (both belonging to Zhejiang Province) first, as the cities are exceptionally famous for manufacturing wedding dresses and all varieties of formal dresses such as evening dresses. I will reveal more details about the clothing wholesale markets in Zhejiang Province, maybe in the near future, and wedding apparel wholesale markets will definitely be the keystones. If you are interested, just stay up-to-date on my updates!
One Response to "Best Markets to Find Wholesale Clothing Suppliers in China: Guangzhou"
Leave a Reply