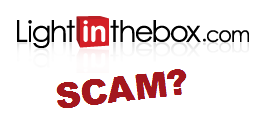 Some people are complaining either on forums or blog comments that LightInTheBox.com is a scam, and as a webmaster of Danviews.com, I've made careful research on these complaints trying to find some useful information for our readers. So far, to my best knowledge, I find that these scam complaints can be summarized as three major types: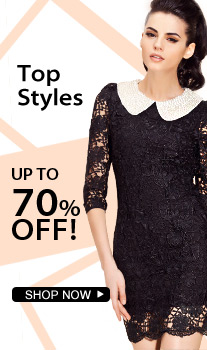 Complaints about Lightinthebox customer service: slow response, unprofessional service representative, inefficient live chat system, etc;
Complaints about Lightinthebox products: poor quality, not completely as described, weak after-sales technical support, etc;
Complaints about Lightinthebox shipping service: not as fast as advertised, etc.
However, interesting enough,  if you read carefully any of  the above complaints against LightInTheBox, you will see a lot more thumb-up comments, who claimed they had bought some item from Lightinthebox.com and are very satisfactory with their purchase with LightInTheBox in terms of item quality, customer service, shipping speed, after-sales support, or any other aspect.
Besides, as I've learnt from McAfee, the authoritative organization providing certification service on the security of websites, LightInTheBox is undergoing their intensive, daily security scan. As we can see, many famous online stores in America have also been being certified by McAfee. Under this protection, you won't encounter any dangerous sites, phishing, and other online dangers when shopping on LightInTheBox.

So my conclusion is, like many other online stores, LightInTheBox may still have many improvements to make, but it is definitely not a scam website. To learn more about LightInTheBox, read our review about Light In The Box online store or visit www.LightInTheBox.com.

103 Responses to "Is LightInTheBox A Scam?"
Dev Says:
May 5th, 2018 at 1:25 am

Order No: 1801130327427431
Paid with insurance on 13th January 2018
Not received till 5th May 2018
All you can do is raise tickets, bots will send a reply telling you to be patient and wait 60 days and after 60 days raise another ticket to get the same reply be patient and wait 60 days. This is a scam, don't believe the positive reviews they are sent by the same scammers to lure fools like me.

Kalcheva Says:
June 15th, 2018 at 5:51 am

Order number: 1709040824949361
Be careful! Scam!!!
I ordered a skirt for dancing, it never arrived, so I claimed a refund. It took forever to get this done and they did not reimburse me the whole amount. Instead they subtracted the shipping fee twice and then reimbursed the rest. Very rude contact and not sufficiently closed the case. Never again!!!!

Kiya Says:
July 25th, 2018 at 10:19 am

I NEVER received my order. When asking for a refund, customer support only says: "It's on its way, just keep waiting some more things usually arrive within 20, 45 or 90 days" (we're almost 3 MONTHS after order now!) and closes the ticket as "resolved". I ordered because the website said shipping within 2-3 DAYS – not MONTHS! This is not customer SUPPORT but customer FOOLING.

Still no product, no refund, no support. The complaint button to have this issue checked by a supervisor only goes to an "Access denied" page. Very convenient business politics – they make the customer FEEL as if they can complain but at the same time make sure they never actually RECEIVE any complaints!

All I get is SPAM emails although I never subscribed to a newsletter but UNsubscribed already multiple times but keep getting their SPAM.

Be wise – DO NOT order from LightInTheBox – they are SCAMMERS!!!
Leave a Reply