Great news! Light In The Box is inviting customers to complete a short survey and will reward the winners a completely FREE (including item cost, shipping fee and tax) customized dress. All you need to do is to take the survey,  and then wait for the surprise, nothing else to do!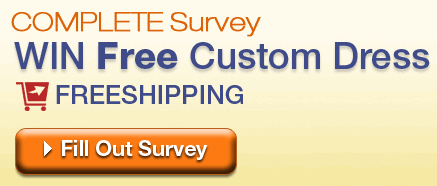 LightInTheBox will pick out the ONLY ONE winner of each week from September 17 to October 8 and announce the winner names three days from the end of the promotion. After LightInTheBox customer service representatives contact the winners for details, they will send them the beautiful dresses for ZERO CHARGE .
LightInTheBox Free Customized Dress Give-away until 8th Oct.  Don't let the rare chance slip away!
Leave a Reply