As a one-stop shopping marketplace, many wholesale wedding dresses websites offer a huge array of wedding dresses and the most detailed shopping guide to wedding dress resellers as well as bride-to-bes. What's more, websites offering wholesale wedding dresses normally feature low prices and purchase amount-based discounts.
Gone are the days when people had to visit a wedding store in a street to choose a wedding dress. Likewise, wedding dresses retailers no longer necessarily take a long trip to a far-away marketplace to source wholesale wedding dresses for their wedding apparel businesses. Online stores of wedding dresses are now very common and it has become a trend to buy wedding dresses on the Internet, whether for personal use, or for business. In particular, wedding dresses made in China are the most popular as they are not only of good quality and skillful craftsmanship, but also at unbelievably low prices you can't even imagine.
According to my research, DH Gate and Light In The Box are the best China-based wholesale websites to source wholesale wedding apparel including wedding dresses, bridesmaid dresses, flower girl dresses, wedding accessories, etc. But the two wholesale websites do differ in some aspects from each other. Hope the following comparison will be helpful for you.
Wedding Dresses at Lightinthebox.com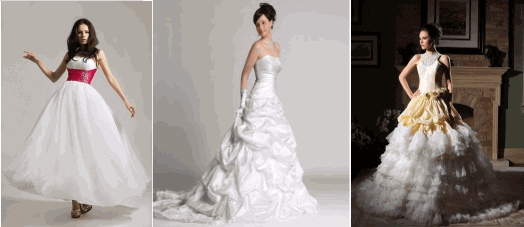 In the wholesale wedding dresses arena, Lightinthebox stands out with their guaranteed item quality—the website double checks the quality of the wedding dresses before shipping out the orders to their customers
The wholesale wedding apparel category on Lightinthebox.com is classified according to characters. On this website, brides, maid-of-honors, flower girls and mothers of brides can easily find out dresses that fit their tastes and personalities. Similarly, a large selection of groom wears and wedding accessories are neatly displayed there.
Wedding apparel especially wedding dresses seem to be the biggest sales of Lightinthebox, from the way and the frequency how the website promotes their wedding apparel—there is an exclusive banner location on their homepage saved for special offers on wedding dresses. Prices for wedding dresses there range from about 70 USD to about 200 USD. Besides, you can often find discounts on some of the wedding dresses. So if you do not rush to buy a wedding dress for an urgent wedding, you'd better visit the website frequently to see any discounts are offered on the one you adore.
You may concern that it will take too long to buy a wedding dress from China. Well, you don't need to worry about it at all. On Lightinthebox, there are two major types of shipping methods to choose from:
Standard service: 6 to 8 days;
Expedited service: 3 to 5 days.
See? Even if a girl's wedding is about to be hold a few days later, the quick delivery will help her out.
Wedding Dresses at DHgate.com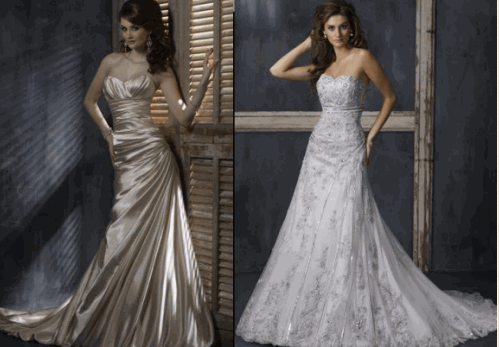 Unlike Lightinthebox, DHgate does not sell wedding dresses themselves and wedding dresses are only one of the best-selling categories there—the professional China wholesale website offers a great number of item categories. As a transaction platform, DHgate provides a much bigger variety of wedding dresses as the website has attracted thousands of wedding dress suppliers to sell wedding dresses there. Thanks to the competition among the great number of sellers, prices for wedding dresses there differ significantly. If you want to buy wedding dresses there, you should compare carefully the prices to make the biggest saving.
The wedding apparel category of DHgate.com is totally different from that of Lightinthebox. No matter which theme and location one's wedding is going to fit for, the myriad of different styles of wedding dresses on DHgate will meet her choices. With a wide range of colors, styles, brands, types of wedding accessories to choose from, it is unbelievably easy to shop wedding dresses there.
When you find a desired wedding dress on DHgate, you should contact the seller who offers it for details. For example, you can negotiate with him/her on the price, confirm material, color, size, processing time, shipping method, delivery time, etc. Some of the wholesale wedding dresses suppliers even offer customization service so if necessary you can ask whether the seller can customize the dress you want.
Another good thing buying wedding dresses from DHgate is that payment methods available there are diversified. You can pay by PayPal, Western Union, credit card, GlobalCollect and more.
See Wholesale Wedding Dresses from Lightinthebox.com
2 Responses to "Wholesale Wedding Dresses: DHgate VS. Lightinthebox"
Leave a Reply