Pros and Cons of Allfine Fine7 Genius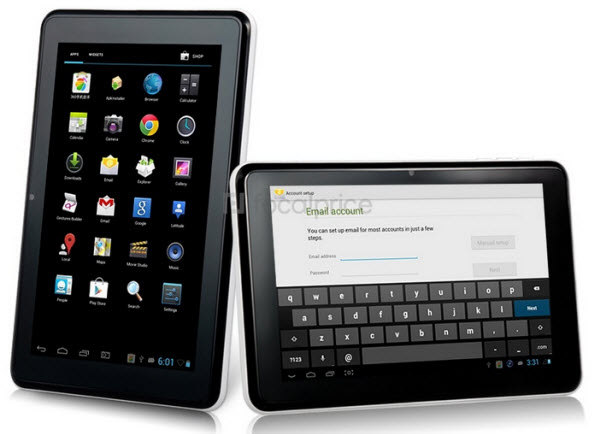 The Chinese brand Allfine is way less noticeable than the world top names like Apple in the tablet PC arena. It is just small name but nothing can stop it from raising the eyebrows of the consumers from all over the world with awesome features, modest performance and attractive prices. Like the other best 2013 made-in-China tablet PCs introduced in one of my previous posts, the Allfine Fine7 Genius is winning over more and more buyers across the globe. Before I share the best stores to buy the gadget, let's see what are the pros and cons of Allfine Fine7 genius quad-core tablet PC first.
Pros
Quad-core
Android 4.1.1 operating system
7″ HD wide-angle capacitive IPS touch screen
G-sensor for high quality 3D games
Mali-400 graphic processor
Built-in Wi-Fi 802
Multi-languages supported
OTG or USB direct charge charged
1024×600 max resolution
Cons
8-GB hard drive capacity
0.3mega pixel front camera
3000mAh battery, lasting for 5-hour WiFi, 4-hour games or 5-hour videos
The Bottom Line
The quad-core feature makes the Allfine Fine7 Genius tablet work really fast. If you are a gadget geek particular about the speed of the device, this should be a big plus in practice. With the advance Android 4.1.1 OS, you can download the latest Apps as much as you like. Also, the high resolution of the screen ensures a great display. Though it is not as good as an Apple Mini in other aspects like camera resolution, battery life or hard drive capacity, it is more than good for the ultra low pricing. At least, the customer ratings of the model are positively impressive with 4.5 out of 5 stars (based on the statistics at Focalprice.com).
Best Sites to Buy Allfine Fine7 Genius
I scouted the internet for the gadget and found that it is available at a good number of popular Chinese electronic stores. If you are interested in purchasing a Allfine Fine 7 Genius quad-core or dual-core tablet PC from Chinese suppliers, you can use the following sites to compare prices in order to get the best deal. Nevertheless, I should remind you that although the sites listed here are all tested legitimate Chinese shopping sites, they may vary in some degree in service standards. So sometimes you may need to count other things in when you make a shopping decision. You know, pricing should not mean everything.
Meanwhile, these sites are also ideal online destinations to source low-priced or high-margin tablet PC accessories including protective cases, adapters, chargers, earphones, keyboards, holders and more. You can easily find iPad tablet PC cases or the like at any of the site.
Leave a Reply