When I saw the following novelty glasses for "lazy persons" at Gearbest.com, the rising Shenzhen-based international gadget store, I was quite curious about how they exactly work. After I received the product from the Chinese shopping website and gave them a try myself, I immediately realized that they could be a must-have for those who love to watch TV, read books or magazines or use mobile phones while lying on their backs.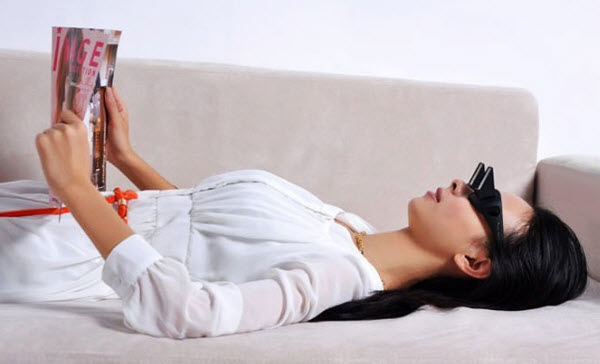 As you can see from the product image, a pair of such prism spectacles looks significantly different from ordinary glasses in terms of appearance. Also, it functions differently, too. We can not use it to view things at the same level to our eyes. Instead, the glasses turn our view to a downward 90 degree angle and we are able to watch TV or read books, magazines or newspapers while lying on the bed or sofa by wearing them, just like how we view the same thing while sitting or standing. No distortion of images happens, based on my personal user experience.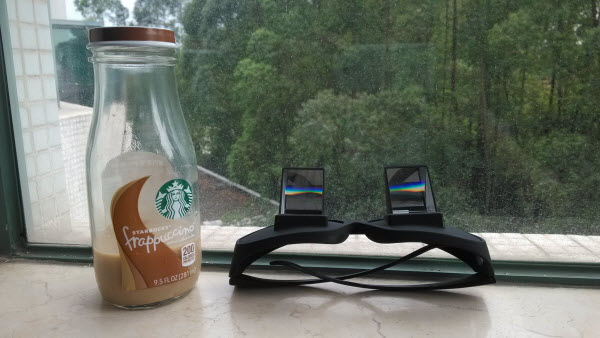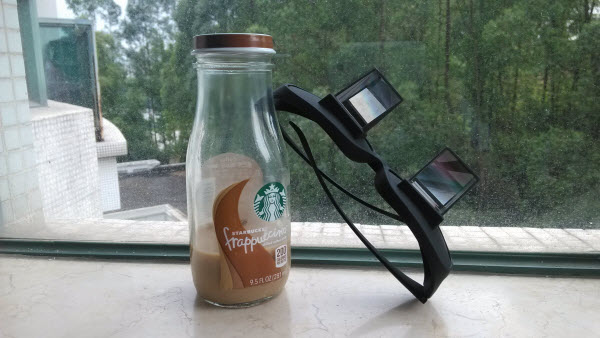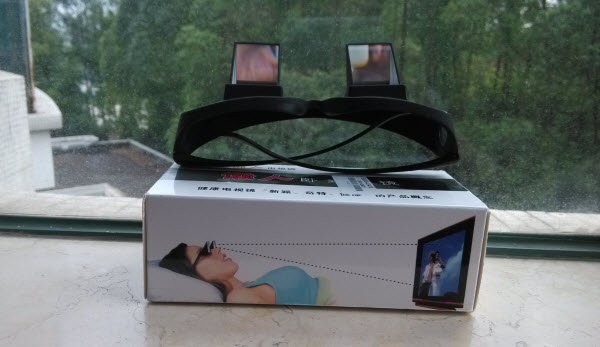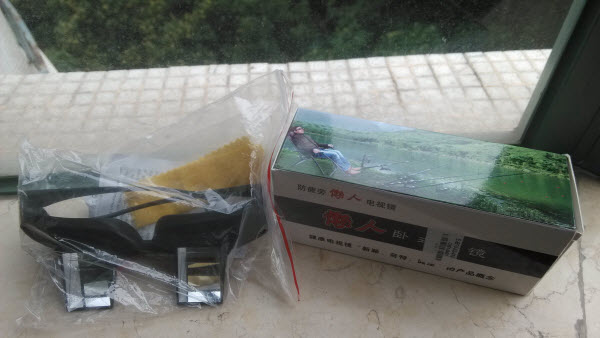 By using the creative prism glasses, we no more feel any strain in our neck or waist. The lying posture frees us from body stress which is generally raised because of sitting or standing to watch or view things for a long time without taking a break. My husband loves to use it to watch soap operas or films one after another at the weekends. He told me he really loves this creative gadget. Yes, he is the so-called "lazy person".
Anyway, I still believe that we should close our eyes for a small break from time to time while wearing the specialty spectacles to watch whatever even though they do have an anti-fatigue feature to help protect our eyes.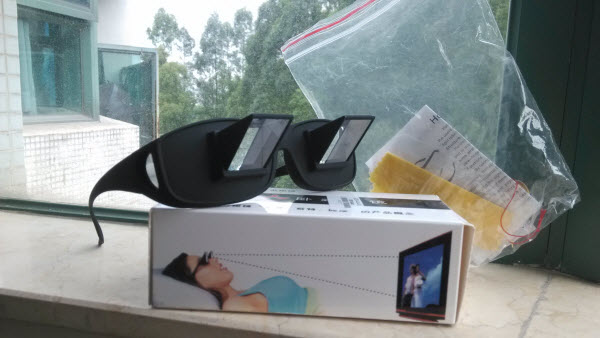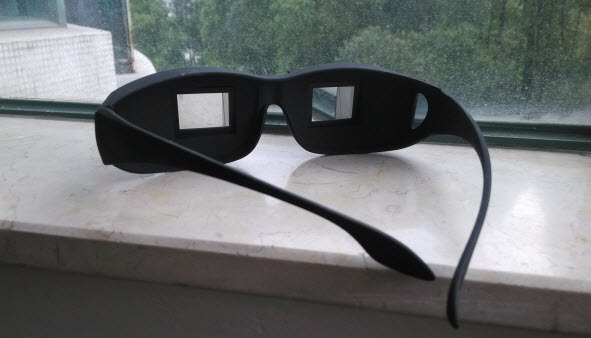 With the special functionalities, the glasses are not only suitable for lazy persons who love to lie down to the flat to watch TV, to do reading or to go fishing, but also a helpful device for those with limited mobility, e.g. patients who have to lie flat but need some entertainment to kill the time.
It is interesting to note that lying flat on our back to enjoy TV programs, reading or fishing with the novelty prism glasses is so comfortable and relaxing that we may easily fall asleep.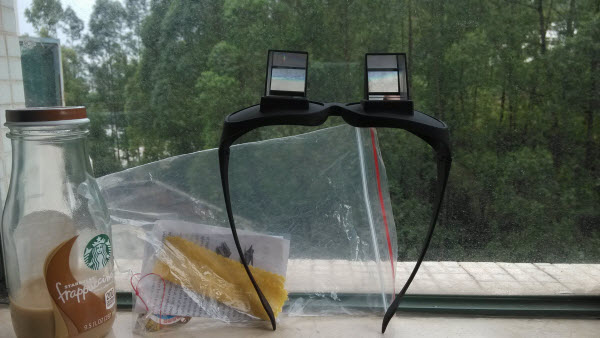 For details about the materials or other specifications of the creative specialty glasses for lazy persons, please click here.
16 Responses to "Novelty Glasses for "Lazy Persons" Offered by Gearbest.com"
Leave a Reply