Product Range
Established in 2005, Martofchina.com is an exclusive wholesale shopping mall of clothing and fashion accessories like shoes, jewelry, bags, scarves or belts. It is quite different from other popular Chinese international online shops such as Lightinthebox.com or Milanoo.com, which is basically a fashion store but also carries a wide range of other categories like electronics, home and garden, sporting goods, health and beauty, etc. In terms of product range, Martofchina.com is more focused, especially suitable for those looking for professional wholesale suppliers of made-in-China apparel and accessories.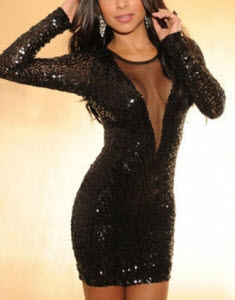 Office Location
Based on my research, this wholesale clothing shopping centre is based in Shanghai, the most famous commercial city in China. I have a long list of Chinese online stores of clothing and accessories but most of them are located in Shenzhen, Guangzhou or Beijing. Be honest, Martofchina.com is the first fashion store whose head offices are located in Shanghai in my personal list.
Pricing Standard
A quick scan on the website impresses me that the prices are all wholesale-level low. Anyway, after checking the product details, I find that although it is a wholesale shopping mart, it does not require a minimum order quantity at all. That means we can buy anything in one piece for a single order there at an attractive wholesale price. Of course, if you want to place bulk orders with them, you can get a certain discount based on the quantity of the items you purchase.
Martofchina V.S. Wholesaleitonline
It seems the site is closely related to another China-based shopping site of wholesale outfits: wholesaleitonline.com. From the website layouts, to product ranges, to exact fashion styles, to advertising programs, to price standards, to service details and to every else, Martofchina.com and Wholesaleitonline.com look astonishingly identical. My instinct tells me that they can be two websites operated by the same company though I haven't got any valid evidence yet. Nevertheless, it is nothing surprising as many Chinese international e-commerce firms like to build different sites to sell products for various reasons, e.g. to reduce risks, to enhance marketing effects, to try different business models, etc. As long as you are pretty sure that the sites are legitimate, you can use them to shop things you want. According to my findings, Martofchina.com and Wholesaleitonline.com are both legit stores and it should be safe shopping with them.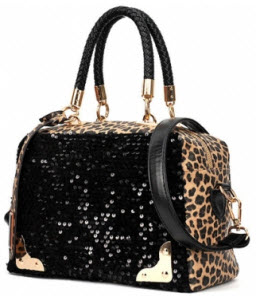 Payment Methods
No matter how reliable a site looks, you should always be cautious the first time you use it to buy stuff. In particular, choosing a safe payment option is highly critical. As usual, I would recommend you to opt for Paypal or credit card to best protect your money. Martofchina.com also provides Western Union, MonyGram and Wire Transfer (T/T) in addition to Paypal and credit card. Besides, it offers discounts for any orders if you choose any of the former three payment methods other than Paypal or credit card. Click here to read about their discount policies. However, I personally still encourage you to pay by Paypal or credit card for the first order.
Drop-shipping is one featured service offered by Martofchina.com. For apparel retailers who do not want to keep a large inventory for their businesses, the site is a good choice as it can help ship the orders to your customers directly.
Deals and Coupons
For regular specials, Martofchina.com has some exclusive sections for customers to find the best deals in addition to the homepage banners: Free Shipping Zone, Clothes under $8, Shoes under $15, Discount Zone with Up to 20% Off and Clearance Sale with 25% Off. Also, you can search for the latest Martofchina.com coupon codes or promotional discount codes for a better saving, especially during a hot shopping season like Christmas 2014.
Customer Service
The Help Centre of Martofchina.com may cover the questions you want to ask but most customers would choose to communicate directly with the service people. Their service team can be reached by live chat or email. However, I notice that their live chat is rarely online and you may have to email them at service@martofchina.com or martofchina@hotmail.com if you have urgent requests.
The above Martofchina.com review is written completely based on research only. I myself never purchase anything from the clothing store and thus am not able to tell you how good their product quality or service is. If you have bought anything there and feel like to share your shopping experiences with them, just leave comments below. Any related topics, such as Martofchina scams, Martofchina deals, Martofchina complaints, Martofchina dresses, Martofchina clothing or Matrofchina legit, will be welcome here. Note that to avoid spam, I will moderate the comments and it may take a while for the comments to show up.
Leave a Reply