On December 15, 2010, Lightinthebox.com launched its first volume of group deals, which will last till Dec. 24, 2010. By joining the group buys, buyers can get a much lower price for what they want. For example, a celebrity evening dress priced at $158.39 for a common buy is offered at $118.39 only for a group buy.

Of course, each group deal requires a minimum number of check-ins. Only when the required number of check-ins is met will those who join the group buy successfully unlock the group deal and get the unbelievably low price. To increase the odds of getting your desired Lightinthebox group deals as early as possible, you are encouraged to invite your friends to join you together to unlock the deals, by sharing the deals with them via Facebook, Twitter or email.
How to Join Lightinthebox Group Deals
1) Click on the product(s) you like.
2) A pop-up window will open. Click the Facebook, Twitter or E-mail button to share Group Deals with your friends.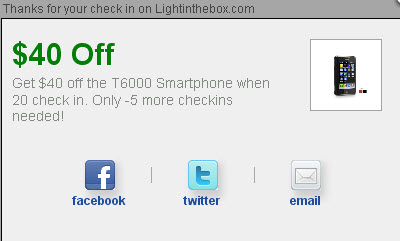 3) Enter your E-mail address.
Lightinthebox will send you a notification when the Group Deals product you've chosenbecomes unlocked!
The Lightinthebox Group Deals will be updated on a weekly base since then on. This means that the products available for certain volume of group buys may not be available for the next volume. Some of them may never come back again! So if you see any desired group deals, you should really seize the opportunity and grab the deals before they're gone. Now, let's see which products are included in the first volume of Lightinthebox Group Deals below.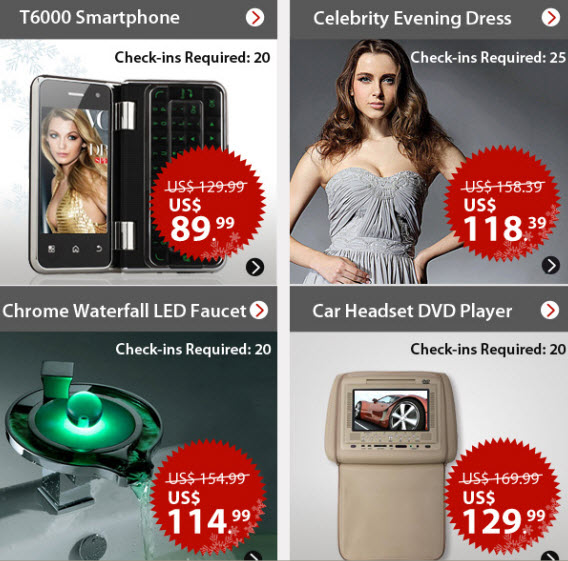 Images courtesy of Lightinthebox
Leave a Reply