Kate Middleton, the princess-to-be started a fashion frenzy for the royal-blue dress and dazzling oval blue 18-carat sapphire and diamond ring she wore at her engagement announcement. Soon high streets are hit by various copies of Kate Middleton's engagement dress and ring.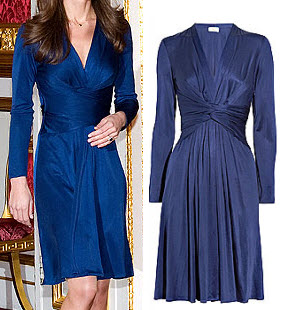 If you don't mind wearing something not original, it's easy to get the look of Kate Middleton. Many online shops offer the dress and the ring inspired by Kate Middleton's engagement outfit. For instance, at AliExpress.com, the biggest online wholesale transaction platform based in China, you can find some suppliers offer Kate Middleton's engagement dress and ring at different prices. By spending less than $100 USD, you can get the dress and the ring home. Anyway, sometimes fashion is just about fun – dressing ourselves in a style our favorite celebrity loves, that's enough. The important thing is: the dress and the ring don't cost us an arm and a leg and when one day we get tired of them, we won't feel any pity.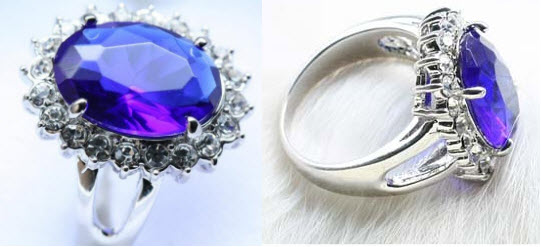 Kate Middleton is believed to have great tastes about fashion and her fans like to follow the trends she leads. Kate Middleton's engagement dress and ring are not the only trend that has sparked the fashion world. Since Prince William announced his engagement to Kate Middleton, fashionistas have been digging out Kate Middleton's favorite styles and paying particular attention to what she wears on different occasions. The following little white dress inspired by Kate Middleton, for example, is widely sought-after by those who love Kate Middleton's styles. The dress is available on Milanoo.com, a professional fashion shop serving global customers also based in China.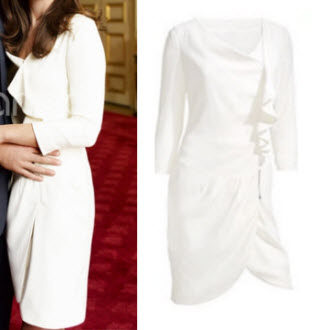 Images courtesy of AliExpress and Milanoo.
Leave a Reply