Most Chinese cell phones feature a wide range of latest features and low prices, and Haiku Colorfolie i6 cell phones are one of the best Chinese mobile phones among global users. When we first saw this mobile phone on Lightinthebox, we instantly understand why it is so adored.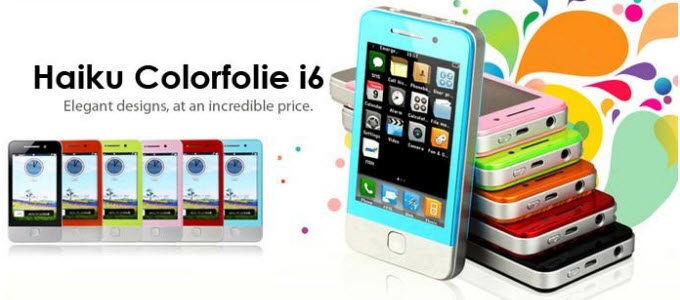 Just look at the design of Haiku colorfolie i6 cell phones, you will find it hard to resist the elegance. Then, if you dig deeper into its features, you will be amazed by how advanced this cell phone can be. And finally, when you see the price tag, you may be even stunned: how can this great cell phone be offered at such an incredible price? But it is true—your eyes do not lie to you at all.
The Haiku colorfolie i6 cell phone is empowered with a variety of amazing features that can make your life easier and more fun. The phone is easy to operate in terms of making calls, sending messages, playing music or videos as well as applying apps. It is equipped with dual SIMs and can be used worldwide. The long standby time and talk time keeps you away from the worry that the phone may go out of power when you are making important calls.

The front and the back dual cameras enable you to take photos and videos very conveniently with Haiku colorfolie i6 cell phones. In addition, there is a wealth of applications that have been already installed into the phone at your fingertips. You can surf the net with Opera Mini, and connect to the most popular social media tools such as Facebook, Twitter and more. Also, you can take advantage of the Wi-Fi, Bluetooth and mobile Internet to keep in touch with the world anytime.
The Haiku colorfolie i6 cell phone has 6 colors to choose from: red, black, pink, orange, green and blue. Each one looks equally elegant and it all depends on your own preference. Look at them! Aren't them beautiful?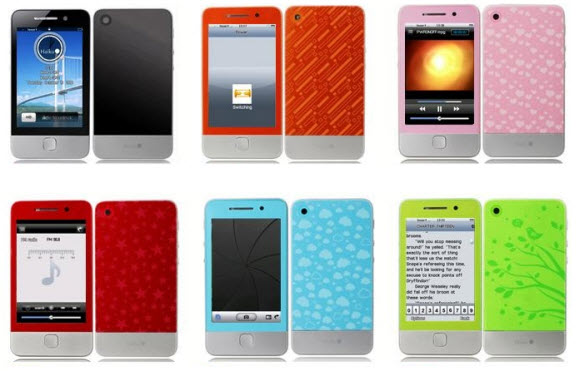 Until Oct. 24, 2010, the Haiku colorfolie i6 cell phones can be pre-ordered on Lightinthebox.com for a discounted price: $99.99 USD (original price: $129.99 USD), plus free shipping. The estimated shipping date is Oct. 28—only a few days left so if you are interested in the great deal, you need to hurry up. From Oct. 25, the original price will apply. View details about the Haiku colorfolie i6 cell phones >>
Leave a Reply